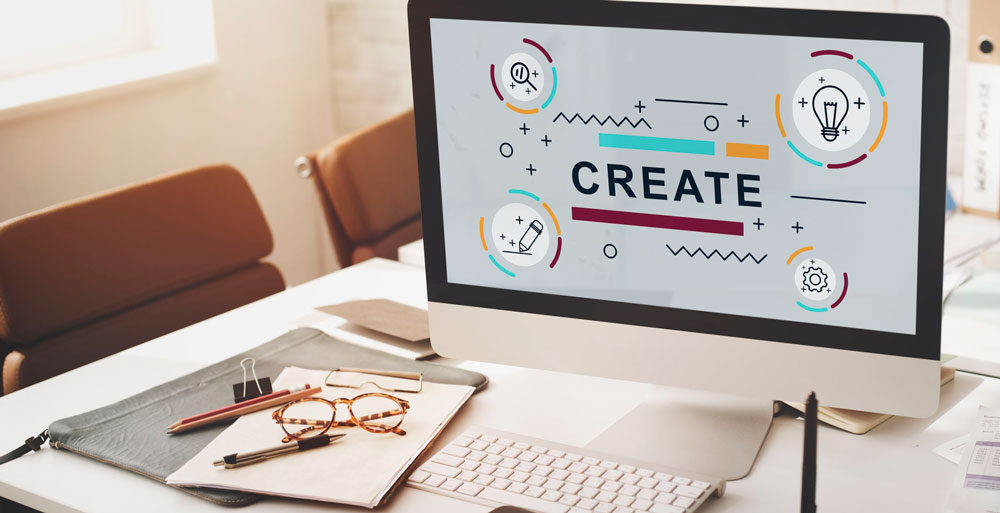 At the start of a software development project, risk is high and rooted in uncertainty. No matter the project, the company, or the level of expertise of the folks we're talking with - there are always lots of unanswered questions.
What business value will this create?
Are we building the right thing?
Are we solving the right problems?
Will it be easy to use?
Will end-users actually use it?
How will it behave on different devices?
What will it cost?
Can I get "buy-in" from investors?
More often than not, various parties involved aren't yet aligned around a singular vision — or worse, they assume alignment that isn't actually there. This is why prototyping is always the first phase in Envative's software development life cycle process. It is also why we offer Prototyping as a stand alone service. 
What You'll Gain Through Prototyping:
Hi-def and interactive representation of your app idea to get buy-in from key stakeholders or investors.
Clear understanding of user types and their unique requirements.
A visual representation of the product with associated user workflows.
Prioritization of features for establishing Minimum Viable Product (MVP).
Appropriate definition of functionality to establish a realistic budget estimate for development.
An accurate budget estimate based on specs identitied through the process.
Elimination of budget "overages" for rework due to ambiguous feature expectations.
Have a project you'd like to get prototyped? Call us now at (585) 324-0473. If we're unavailable to answer your call, please leave a message. You will get a prompt reply!
Why Choose Envative to Prototype your Application?
We have decades of software development experience and a highly talented design team.
We are extremely consultative and very easy to work with.
We offer prototyping as a stand-alone service. This means that you have no obligation to proceed with Envative for production development. The prototype is yours to keep.
Special Savings Benefit:  If you decide to continue with Envative as your development partner, you will receive a credit to your account equal to the cost of the Prototype.This is typically a value of $10,000 - $15,000.

Ready to Get Started?
Call us now at (585) 324-0473 or fill out the request form to schedule a consultation.
Get Started With a Prototype Request
Note that we are happy to sign a Non-disclosure Agreement (NDA) prior to prototyping.
Or meet with Craig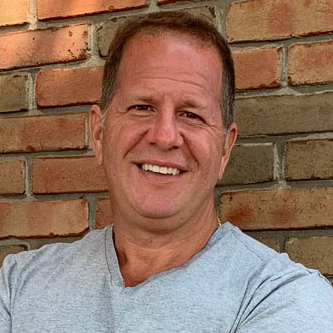 OUR PROCESS, PERFECTED
Our process is what sets us apart. Our team has spent decades refining our project lifecycle phases to the point where we're able to deliver the best solution—on time and within budget—every time. It's a sprint-based, agile approach that eliminates the software development risks that are so abundant in the industry. It's also a process that puts you in control of your project's success.
CONSULTATION
View Details
SPRINT-BASED
AGILE
DEVELOPMENT
SPRINT CYCLE
View Details
Phase 1
Consultation
View Details
Phase 2
SPRINT-BASED
AGILE
DEVELOPMENT
Sprint Cycle
View Details
Check out the details and you'll see all the benefits of our process, including:
Knowledge continuity
Architectural governance
Technical risk mitigation
Flexibility to adapt to change
LET'S GET STARTED
Every successful project starts with a well-defined set of feature requirements. Many clients come to us with a vision of what they want, but when it comes to specifics, they want to hear options. We are consultants, first and foremost. Our team of experts will discuss your ideas with you and provide you with technical recommendations, feature suggestions, and the best options available to get you to your goals.
To help you visualize and refine your feature requirements, our app design team will create for you a set of interactive prototypes that you can take to your key stakeholders, investors or internal user groups to get their input and feedback. This iterative process ensures buy-in from your constituents and allows us to deliver an accurate development budget and timeline based on the final, approved software design prototype. Let's face it, no one likes surprises when it comes to budget overages and poor user interface. This step ensures there won't be any.
« CONSULTATION
PLANNING »
Your PM will lead you through the process of setting sprint-review schedules, establishing communication flows and monitoring your budget throughout the project's lifecycle. If you need a phased-release approach due to budget constraints or time-to-market goals, we'll work with you to identify your Minimum Viable Product (MVP) and product roadmap logistics.
« PROTOTYPING
SPRINT CYCLE »
Based on the refined project roadmap, a cycle of development iteration planning begins; collaborative sprint review sessions commence; and project status reporting is delivered.
Features are composed of user stories, which we then break down further to create well-defined development tasks for coding by our expert software engineers. Our technicians will work on architecture and coding as well as work with your internal development staff (if needed) for system integrations or API coordination.
Envative testing is a core component of each sprint cycle. We release code to a staging environment for your review only after our internal QA has identified any software issues and verified that they've been resolved. Any identified bugs are tracked and addressed as part of the current sprint.
« DEVELOPMENT
EVALUATION »
Each feature set developed during a sprint cycle is released for your review and user acceptance testing. This keeps everyone engaged throughout development and ensures that there are no surprises at the end of the project. Any identified bugs are tracked and addressed as part of the next sprint.
You have signed off on your final user acceptance of the software and now it's time for us to release your application to the production environment and/or mobile app stores. Woohoo! Your new app is live and available for public or operational use. Together, we've completed a thorough testing phase, however, it is not uncommon for software "bugs" to arise once in production when real-life interactions are applied. Don't worry — you've entered our 30-day, post-launch warranty period during which we will quickly implement fixes at no charge.
« EVALUATION
MAINTENANCE »
This is your insurance policy, meaning, we are with you for the long haul. The stability and well-being of your application demands the attention of monthly support to ensure that user experience and operations run smoothly no matter what. Don't let factors beyond your control (such as software or operating system upgrades, third-party integration changes, browser updates, etc.) disrupt your business.
OUR STATS
Currently averaging 54 new projects per year
82% of our work is repeat business from clients
74% of new business is a result of referrals from our happy clients
Happy staff - 90% employee retention
We have developed 250 websites and portals
More than 50% of our product delivery is mobile apps and IoT
100 years of combined web software development experience
52 years of combined mobile app development experience
38 years of combined UI/UX design experience