Statistics project the mobile app market to make about 189 billion dollars in revenue by the year 2020. That's a significant jump from the 88.3 billion dollar revenue in 2016. Moreover, researchers predict about 258.2 billion mobile app downloads across the globe in 2022.
The mobile app market is staggering. Whether its to wake them up in the morning or track their sleep at night, more people are using apps in all aspects of their everyday lives. We download app after app hoping this one will help us stay productive.
The demand for innovative, useful apps will continue to grow.
Are you ready to update your business app or do you have an idea for developing a new one? Are you up to date on what's trending in the mobile app industry?
Before you can dive into mobile app development, we recommend you take a glance at the top trends first. We present to you a list of 10 game-changing mobile app trends that are hot right now. Read on to learn more.
1. Augmented Reality/Virtual Reality
Statistics forecast the augmented reality market worldwide to reach 90 billion dollars by 2020.
Augmented reality is the digital world integrated with the environment around you. Think of the Pokemon app craze that has been sweeping the country. Another well-known example is Snapchat filters where you can see the effects of the filter through your phone.
AR uses the current environment and adds new technology over it. On the other hand, its counterpart, virtual reality, creates a whole new simulated environment.
Statistics expect AR revenue to be three times more than VR by 2022. AR hardware shipments will be 68.9 units while VR will be 45.6 million units.
AR and VR are already used in industries such as healthcare, tourism, and public safety. Expect more innovative apps will feature augmented reality.
2. Cloud-Based Apps
The best part about cloud-based apps is that they do not take up all your phone storage space. For example, a photo storing cloud-based app can store all your pictures on the cloud instead of on your phone. More apps will use the cloud to save on storage space.
3. Apps For Wearable Devices
The market for global wearable apps is set to grow by 56.86% from 2016-2020. This includes apps for smartwatches, smart glasses, and fitness bands.
Wearables, especially smartwatches, are continually evolving. The release of the latest Apple Watch shows that consumers want more out of smartwatches, and more apps need to be developed to meet that demand. For example, users are looking for more sophisticated health features and fitness tracking in their smartwatches. This industry is only beginning to grow and will continue transforming.
4. Instant Apps
Android Instant Apps was first introduced in 2016. This feature allows users to view Android apps without downloading or installing the actual app. This way, users can use parts of an app that they like without needing to add the whole app to their phone.
5. Mobile Pay
Another mobile app trend that has been long in the making is mobile payments. Instead of using bulky credit cards or cash, you can use your phone to pay.
Global mobile payments reached more than 700 billion dollars in 2017. And with Apple pay and Android Pay now, more people will find it easier to use their phones to make purchases. In fact, it's estimated that 90% of people with smartphones will have made at least one payment through mobile pay by the end of 2020.
6. AI Chatbots
Chatbots use artificial intelligence (AI) technology to mimic human interaction. We currently use chatbots to receive personal recommendations through our mobile phones and other smart devices. We get information such as search results, the weather, directions, or sports results.
However, expect chatbots to continue to get smarter. One day, chatbots may be able to hold real, deeper conversations. Also, expect to find chatbots in more mobile apps as this trend continues to evolve.
7. Internet of Things (IoT)
You've probably been hearing a lot about this buzzword, but what is the Internet of Things exactly?
The IoT is the idea of providing network connectivity to physical objects. These objects can be anything that turns on or off such as a smartwatch, a coffeemaker, headphones, or even a washing machine. The idea is that everything connects to make your life easier. For example, if your calendar has a meeting scheduled, your car would know that and provide you with navigation to the meeting automatically. As far as mobile apps go, new apps will be developed to manage this interconnectivity.
8. Blockchain
More mobile apps will be developed with blockchain payment technology.
What exactly is blockchain technology? A blockchain is a transaction ledger. You can write new information on the ledger, but you cannot edit or change previous ledgers at all. Blockchain is revolutionary because it is incorruptible and can be used for anything of value.
9. Personalized Apps
We predict more apps to cater to personalizing experiences for users.
For example, think about how streaming apps personalize our viewing experience. We open up the app, and there are all our preferred channels or shows. These apps also use past behavior to recommend programs.Personalized apps cut down on the time we spend searching for certain features or items in apps. We want to spend the least amount of time navigating through the many apps we have on our phones.
10. App Security
App security is a major priority for app developers. Whether more stringent password rules or 2-step authentication, developers are looking for ways to make apps more secure and less vulnerable.
These Mobile App Trends Are Just the Beginning
These mobile app trends provide a small glimpse of this massive industry. As companies roll out new smartphone models every year, the mobile app development industry will continue to grow and change.
Do you have a mobile app idea in mind and want to consult with a professional? Make sure to consult with experts that are on the cutting edge of these technology trends.
Tagged as: Industry Trends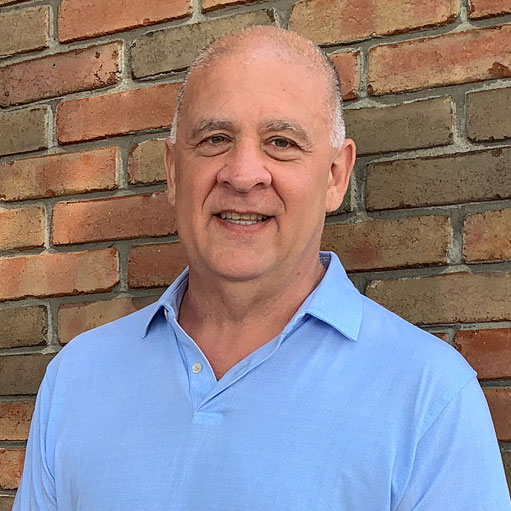 About the Author:
David has been immersed in Internet based application design & development for the past 20 years – with total development experience exceeding 30 years. He has held positions ranging from senior developer, systems manager, IT manager and technical consultant for a range of businesses across the country.  David's strength comes from a deep knowledge of technologies, design, project management skills and his aptitude for applying logical solutions to complex issues.