When you're looking for the best mobile app development company to build your app, there are many factors to consider and a Mobile App Request for Proposal (RFP) may certainly help you find the right partner for your project. A well written RFP will not only help mobile app development companies know exactly what you need, but will also help you to filter through companies that don't align with your vision, goals, and budget. 
It's in your best interest to create a comprehensive RFP because you'll receive more accurate information regarding your specific mobile app project. Writing a mobile app RFP, however, can be a daunting task and, if not done correctly, it may lead to problems once development has started, or it can lead you to choose the wrong development partner altogether. Here are some common factors to keep in mind when writing your mobile app RFP so you can put together an accurate, detailed document, saving you both time and money in the long-run. 
1.  Understand The Scope of Your Project 
What exactly do you need to be built? What features are must-haves? What platforms do you need your solution made for? What are your business and marketing goals? It's essential that you have a good understanding of the scope of your project, and that this vision is reflected in the overview you provide in your RFP. 
2.  Ask Questions Beforehand 
Engage with vendors before you write your RFP so they can get a good understanding of your project. You want to ask the right questions to filter through vendors that don't have the knowledge and expertise needed for your mobile app project. 
3.  Have an Idea of How Much Your App Will Cost 
Including an estimated budget will help qualify responses. If you're hesitant about including a budget range in your mobile app RFP, keep in mind that it can help you qualify responses that are a poor fit very early in the process. 
Including a budget can help you eliminate numerous vendors that are not the right fit for your project. This is another great reason to engage with vendors before you even start writing your RFP so that they can get an idea of your budget beforehand. 
Budget ranges for building applications will vary significantly. The budget is affected mainly by two factors: the complexity and scope (size) of the project, and the quality/experience of the mobile app company. Providing a budget range can help you improve the accuracy of responses. Read, The Million Dollar Question: Will it Cost A Million Dollars? for more information. 
4.  Include Enough Detail About Your Project 
It's important to include a lot of detail in your mobile app RFP. For you to do this, you need to understand exactly what you want in your app. If you partner with an experienced app development company, they will make recommendations on the functionality of the app. However, there needs to be enough information to understand what is required. 
 A detailed mobile app RFP helps eliminate ambiguity and sets the foundation for a project that is more likely to stay on time and within budget. Vendors will better understand exactly what you are looking for, resulting in a more accurate price and timeline estimation; less likelihood of unexpected issues arising during the project; and even the added advantage of saving valuable time once the project has started, which will help ensure product launch timeline goals are met. 
Start with a Mobile App Prototype Phase Before You Write Your RFP 
At Envative, we always recommend engaging in a Prototyping phase for clients who have a good idea about what they want their app to do, but don't necessarily have all of the features and functionality defined. This initial phase will help to establish the foundation of your app, set product goals, understand the business outcomes of your product, prioritize product features, and determine what to include in your Minimum Viable Product.  
At the end of this (approximately 4 week) phase, you will have a fully designed, interactive prototype of your app allowing you to provide very specific requirements to development RFP responders. This will significantly simplify your RFP bid process. Instead of getting estimates based on a variety of vendor interpretations of what they thought they heard you describe, you can provide prospective development partners with a prototype to give them a clear understanding of what to quote on. It's a "win" for you as well as a "win" for those bidding on your project who may otherwise underestimate or overestimate the scope of the effort. 
Envative feels so strongly about the importance of the Prototyping phase, we offer this service as a "stand-alone" with no obligation to hire us for the development (although we will be thrilled if you do). The approved protoype is yours to keep, share and use for purposes of including with your RFP.  
A mobile app RFP is vital for finding the right development team, but before you jump into writing it, you need to understand what's involved.  
Do you still have questions about writing your mobile app RFP? We are happy to help.  
Tagged as: Mobile App Development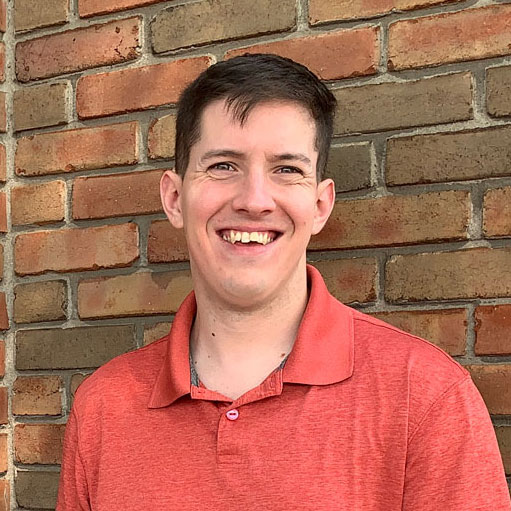 About the Author:
Marc Mastrella is Business Relationship Manager at Envative. He regularly engages with potential clients to discuss how software can solve real-life problems within organizations. He connects those pursuing a software solution for their business or looking to bring a mobile app/IoT idea to life with the talented developers at Envative for brainstorming and consultation. Marc sees first-hand what a difference the right technology can do for a business and does all he can to help make the process easy.