With technology constantly evolving, your head might be spinning with terms like "Metaverse," "Extended Reality," and "AI." This article will demystify some of these concepts and take a fascinating look at the impending metaverse revolution. This article will cover all the basic terminology you need to successfully navigate and understand the Metaverse as well as highlight its potential to revolutionize (yet, again) our everyday lives.
What Is the Metaverse?
For this article's purposes, the Metaverse is defined as a single, shared, immersive, persistent, 3D virtual space where humans experience life in ways they could not in the physical world. Experts believe it is the next version of the Internet. The Metaverse provides digital experiences as an alternative to or replica of the physical world. The Metaverse also boasts many of the real world's aspects, including social interactions, currency, trade, an economy, and the ownership of property.  On that note, let's look at some of the things the Metaverse may change in the coming years.
1. Filmmakers See Things in a New Light
As demonstrated by the Covid-19 pandemic, it only takes one major event to change how we work and live. Many employees saw their jobs suddenly become remote. Big tech companies reacted and introduced new or revamped platforms such as Microsoft Teams and Google Meet for working at home.
Could there be a similar shift with the Metaverse? Some sources claim the changes could produce incredible financial opportunities. A diverse variety of businesses, from healthcare to manufacturing to film production, are betting on this new technology.
Industrial Light and Magic (ILM), a visual effects company responsible for such films, and series as Disney's Obi Wan-Kenobi, has used the technology to change how it builds movie sets. Normally, the sets that ILM builds for something like Obi Wan-Kenobi would take months and require many designers to complete. Thanks to their tool, an LED light wall called Stagecraft, ILM can now design sets virtually. What designers create on the LED wall can be implemented directly into the movie thanks to the Metaverse. 
2. Telemedicine on Steroids
You may be familiar with telemedicine or telehealth -- the ability to see your doctor and have care provided to you remotely. The Metaverse will take this concept to a whole new level. It's been suggested that telemedicine consults could be done through Virtual Reality (VR) in the future. What does this mean? Patients won't be limited in their choice of physician by their physical location any longer. Simply wearing a headset can allow you to access doctors worldwide and feel as if you're in the same room simultaneously.
This also means that barriers to care could be lowered. Scans and tests performed on you by your local doctor could be sent to a specialist halfway around the world. There have also been suggestions that patients in faraway regions who would need to travel long distances to see a doctor could be helped more easily. 
The Metaverse might also change how care is given and the methods used to do so. Oxford VR, a mental health service in Oxford, England, has developed a treatment that provides patients with exposure therapy in a safe virtual space that can simulate many different conditions. A company called Sympatient also offers a VR treatment addressing anxieties, including agoraphobia, panic disorders, and social phobia, through exposure therapy. These therapies can often be cheaper and more efficient than traditional mental health therapies, and many major care providers have Metaverse treatments that are already FDA-approved.
3. Don't Discount Retail
The Metaverse may also change the way we shop. More and more, the first iteration of the Internet has moved people to virtual experiences. This has allowed us to view products via unboxing videos before we ever touch them or see how furniture will look in our living room prior to ordering it.
How might the Metaverse take these experiences to the next level? Nike currently offers a "Nike By You" designer on its website that allows customers to pick their own designs from a limited amount of materials, then have those shoes created and shipped to them. With the advent of the Metaverse, a company like Nike could let shoppers pick from a nearly unlimited amount of materials and "like" the materials they enjoy the most. Nike could then display the most liked designs in a virtual store, allowing Metaverse "citizens" to purchase designs. It's also been suggested a company like Nike could harvest the data collected from consumers' choices in the Metaverse to, for instance, increase shoe sales in the physical world.
A report by IT solutions company Gartner estimates that 25% of people will spend at least one hour daily in the Metaverse for work, shopping, education, and entertainment by 2025. This new technology clearly represents a massive opportunity for all manner of retailers.
4. Entertainment Goes Meta
Live entertainment could be changed by the Metaverse as well. Instead of missing out on your favorite concerts because you can't get a ticket, unlimited numbers of fans may "attend" live events in the Metaverse. The Metaverse may create opportunities for business owners as well. In 2021, the global market for the Metaverse in entertainment was valued at $13.8 billion and is expected to experience a 32.3% Compound Annual Growth Rate from 2022-2031. This is driven by an increase in consumer spending across virtual concerts, events, and others.
Some researchers have separated the Entertainment category into sub-topics such as Film Production, Music Labels, OTT (Over-The-Top, meaning content provided at a consumer's demand over the Internet) productions, TV broadcasters, and others. Filmmaking in this new world has largely controlled market share in 2021, and this trend is expected to continue.
5. Engineering and Urban Planning
Industries aren't the only thing that the Metaverse could revolutionize. City engineers might no longer have to draft from a single room. They could roam the streets with XR glasses. XR stands for Extended Reality, an all-encompassing term for the types of reality the new technology offers, including Augmented Reality (AR), Virtual Reality (VR), Mixed Reality, and others. These XR glasses could allow engineers to immediately see the impact changing a stop sign or adding a traffic light would have on the flow of traffic. Proposed plans could then be aggregated into a city-wide digital twin, or virtual representation of a real or planned product, that planners can interact with in Virtual Reality.
The power of the Metaverse to bridge the physical and digital/virtual worlds doesn't end there. Planners would effectively have endless freedom to design in the virtual world and instantly see how their ideas would impact the real world. Now perhaps we can keep the traffic lights timed correctly. :)
Revolutionary Impacts to Our Day-to-Day
The Metaverse will have wide-reaching implications. It could change everything from how and what consumers buy to where we buy it, enhance how we get healthcare, and revolutionize entertainment and city planning. It will also change how and where businesses reach people and the technologies and infrastructure they use to do so. While some challenges over who owns digital content could arise, this certainly is an exciting new technology that can impact the daily lives of customers and business owners.
Ideally, barriers to care could be lowered, information may be further democratized, and working remotely could involve being in the same "room" as your boss without ever leaving your home. What are your thoughts on this new technology? We'd love to hear whether you feel it's a force for good or something you're not quite on board with yet.
Tagged as: Metaverse, Emerging Technologies, Tech Predictions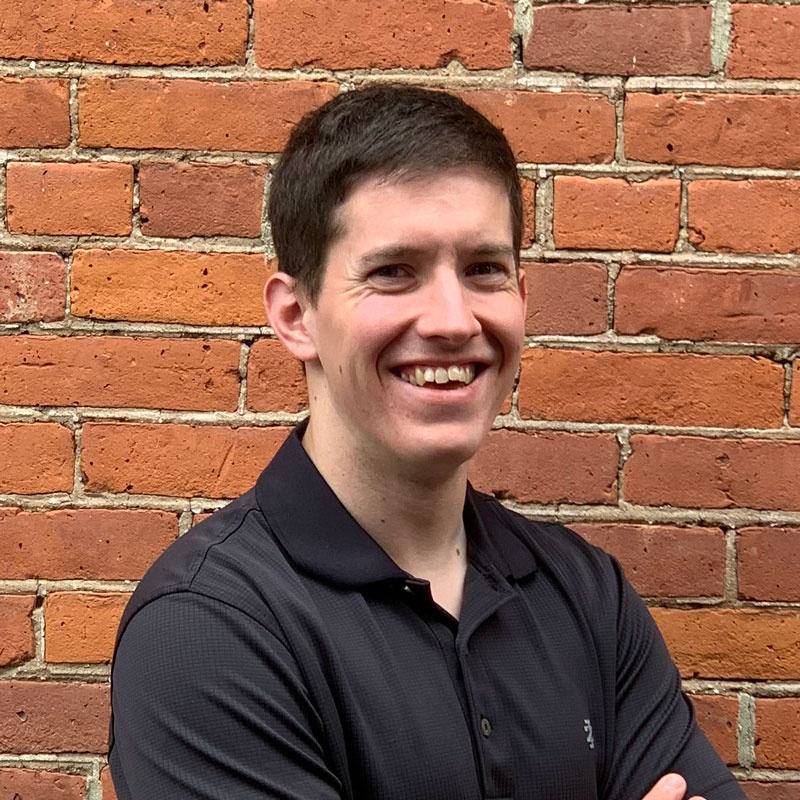 About the Author:
Marc Mastrella is Business Relationship Manager at Envative. He regularly engages with potential clients to discuss how software can solve real-life problems within organizations. He connects those pursuing a software solution for their business or looking to bring a mobile app/IoT idea to life with the talented developers at Envative for brainstorming and consultation. Marc sees first-hand what a difference the right technology can do for a business and does all he can to help make the process easy.