Earlier this year, the FAA melted down. This caused a ripple effect that delayed or canceled hundreds of flights, stranding thousands of passengers. The culprit was one experts had been warning about for decades: 30-year-old software. 
Legacy software is a plague across governments and industries. Aging IT systems present threats to national security, consumer privacy, and production efficiency. A shame since replacing that outdated data technology is all it takes to put things right.
Alas, it's easier said than done when many companies often require custom software development for their needs. So in this guide, we provide six helpful practices for eliminating old technology from your business.
1. Focus on Software Updates
Ask any IT expert what their top security recommendation is for most companies. Guaranteed, one of the first suggestions out of their mouth will be to update your software by replacing outdated technology.
Updating software isn't just to get helpful new feature updates for employee workflow. One of its primary purposes is to patch system vulnerabilities and bugs. Vulnerabilities that often appear in the wake of a security breach - i.e., a hacker used them.
Many companies delay software updates for inconvenience sake. Others because they want to avoid overspending on tech via paid updates. Rather than upgrade to the latest supported suite from their software developer, they stick with an unsupported, deprecated version.
If your software no longer receives updates, it's vulnerable. In addition to this, legacy software suffers incompatibilities, requires outdated infrastructure, and more.
Upgrade to the next version of whatever suite you're using. Otherwise, replace it entirely with the help of your software development partner. 
2. Get Custom Software Development
Often times your company relies on a very specific type of software. Those available in the market may be just shy of what you require. In that case, you could consider hiring the software expertise of a custom software development team. 
With their help, you get catered web application development and IoT solutions. Their work will be bespoke for your business, use cases, and workflow. It may work far better than a generic enterprise solution from major developers.
Legacy software is plagued with inefficiencies. This leads to higher costs and reduced customer satisfaction. Building new software from the ground up will save money in the long run while also increasing productivity and profitability.
3. Consider Cloud Computing
Cloud software is becoming the new norm across the IT industry. Rather than running applications on your hardware, you access them from the cloud. Think of solutions like Microsoft Azure, Amazon's AWS, or Salesforce.
There's a wealth of benefits that come from moving to cloud computing. Better compatibility, easier access, and improved data security. You can deploy new applications quickly, get better data insights, and save a lot of money. 
Cloud computing updates happen on your software provider's end. They will handle the security for you, too. Think of it as an all-in-one solution that only requires you to have internet.
This also makes it easy to support a wide-spread workforce. Many companies these days have a remote or hybrid work model. Getting their employees on a secure, functional system at home is no easy task.
Plus, there is always the concern of maintaining cyber security and data privacy. With cloud computing, these challenges are much easier to overcome. 
Your custom software development team can help you build or set up a cloud-based system, web portals and remote security apps. Whether your team is work-from-home or in-office, they'll maintain high productivity and security with the right cloud-based infrastructure and tools in place.
4. Expand Your Capabilities
As we mentioned, legacy technology robs you of new innovations. In particular, the Internet of Things (IoT) and mobile-enabled technology. Converting into a business that runs on modern smart technology is in your best interest.
Smart offices and automated industrial lines are more efficient and easier to manage. Coupled with cloud computing, managers have more control and insight over the entire process.
Take Amazon as an example. They've transformed their warehouses into semi-automated hubs run by machine item pickers. Their delivery systems use sophisticated algorithms to plan routes and predict delivery times.
The largest advancements have been in software, not hardware. If Amazon were to stick to UPS and FedEx's antiquated package tracking systems, they wouldn't be where they are today. 
Due to this, Amazon is one of the largest and most profitable corporations on the planet. Your business could improve its profits as well by moving into the modern age in a similar fashion.
Get the help of a proven custom software development team to adopt these new technologies.
5. Carefully Evaluate Major Changes
New systems bring new headaches and unforeseen challenges. Unfortunately, it's rarely a smooth and uneventful transition migrating from legacy software. It's important to go in with a bird's eye view on what your needs are, and how to meet them.
An experienced and consultative custom software development team should lead you through a discovery and development process to ensure your system requirements, business goals, use cases are effectively gathered and documented up front. They'll help you plan, prototype, and test your new software, making sure your business needs are met with an eye to potential future features or enhancements. Sprint-based agile development combined with a well-honed, transparent process can speed up production time by eliminating rework and wasted time and money.
6. Educate Your Staff
Finally, it's important to educate your employees about major software overhauls. When software isn't the problem, humans are. Big mistakes often result from employees that don't know what they're doing.
Take the time to keep your staff up-to-date on your software developments. Depending on how much is changing, they may require complete new training. Although a good development team will be sure to incorporate user-friendly UI/UX for all user roles, technology can be challenging, even for younger generations. 
The same goes for future updates that come down the pipeline. Be sure to keep employees in the loop of planned changes, new features and the timing of roll-outs to reduce the risk of errors and frustration.
Replace Outdated Technology, and Get Custom Software Development for Your Company
As discussed, aging IT systems cause major security vulnerabilities, cost-inducing inefficiencies, and poor employee performance. Upgrading to modern, updated systems can reshape your business and streamline it. Make sure you have the assistance of a trusted custom software development team to help you. 
Looking for a software development partner to aid you in this transition? Envative can help. Get started with a free project estimation. 
Tagged as: Custom Development, Custom Software, Custom Software Development, Web Development, Web Application Development, IoT, Legacy Software, Software expertise, software development partner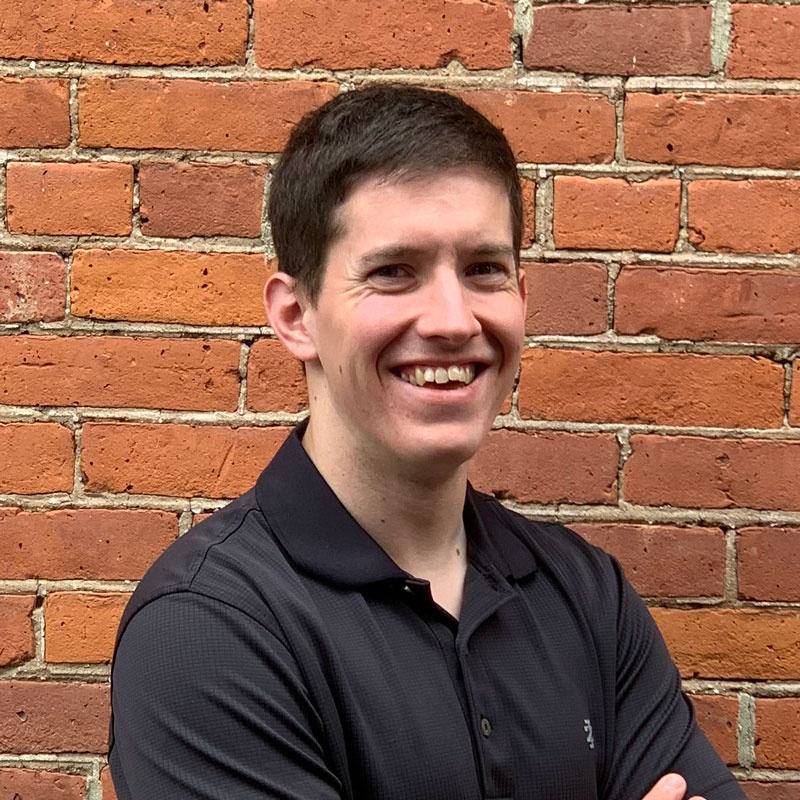 About the Author:
Marc Mastrella is Business Relationship Manager at Envative. He regularly engages with potential clients to discuss how software can solve real-life problems within organizations. He connects those pursuing a software solution for their business or looking to bring a mobile app/IoT idea to life with the talented developers at Envative for brainstorming and consultation. Marc sees first-hand what a difference the right technology can do for a business and does all he can to help make the process easy.