Technology is rapidly evolving, and we do not see a slowdown coming anytime soon. Systems like the Internet of Things (IoT) are already generating a lot of interest, and there's quite a bit of investment going to IoT research. Industry reports indicate that up to $6 trillion will go into looking for IoT technology solutions.
With over 8.4 billion devices already taking advantage of IoT, it would not be unreasonable to expect the device numbers to reach 30 billion by 2020. There are already many exciting innovations around technologies like Artificial Intelligence and Deep Learning taking center-stage. We predict that there will be more powerful technologies in 2020 worth looking forward to.
We'll explore some of the trends we see having a huge impact on the technology world. Some of them may be an improvement on what is already available, while others are yet to actualize. Let's jump straight into it.
Technologies in 2020 to Pay Attention To
There are many trends currently available in the market, although they've yet to become mainstream. The following predictions are the changes you can look forward to with regards to emerging technologies 2020.
1. Neuro-Linguistic Programming (NLP) Integration
Chatbots have done great things for many businesses. They're important for customer engagement and have allowed many businesses to make a turnaround in customer service. We predict that with the integration of NLP, we can expect a whole new level of functionality.
With NLP, your smart devices will be able to understand certain nuances of speech. With an ability to understand the true meaning behind what you say, you'll get better usage from the technology. Imagine a machine that can understand the double meaning, sarcasm, among others. You'll no longer have to change the way you talk to communicate with the machine.
2. Artificial Intelligence (AI)
Artificial intelligence is not new, but our list would not be complete without it. Computers have human capabilities which allow them to run tasks the same way a human being would. There's a lot of data available which is allowing AI to develop at a very high speed.
It'll reach a point that machines will take over many of the human tasks. Tasks such as facial recognition, speech commands, affective computing, among others, require human intervention to work. Very soon, the level of advancement in AI will be so high that the help of humans will no longer be a requirement for them to work.
Cyber-security and information technology firms are already employing the use of IoT to monitor and prevent attacks on Distributed Denial of Service (DDoS). Companies are already using artificial intelligence to simplify processes for their customers. For example, Google and Amazon are using AI to simplify the search and shopping experience.
By 2020, AI will be in all facets of our life; whether business, shopping, among others.
3. Voice Technology
Future technological trends 2020 will incorporate a lot of voice. Great strides are already happening, with technologies like Alexa and Siri. However, there's still a lot of potentials, especially when it comes to widening the scope of voice commands. We, therefore, predict that any emerging technology will require the use of voice commands, thus allowing for more efficiency.
In the near future, we'll see a situation where any smart device around us will operate on voice command. Together with artificial intelligence, machine learning, and natural language processing, the possibilities are endless.
4. Internet of Things (IoT)
Internet of things (IoT) continues to hold its place as one of the fascinating emerging technologies. It's not a new concept as it has been very instrumental in Smart Home technology. It has also made it possible for systems like Alexa and Google home to function.
We expect to see the internet of things allowing for greater integration of different aspects of the Smart Home, for a harmonious system. We predict that its use will expand immensely because almost everything around us will be smart in the near future. IoT will allow for greater control and functionality.
Companies like Apple and Samsung are already working on upcoming technologies in 2020. They are working towards launching devices, which will compete with Google Home and Alexa. The Homepod and Bixby technology from Apple and Samsung respectively are set to come out soon. As early as 2020, they'll be competing with the existing devices for a share of the Smart Home technology.
5. Edge Computing
With IoT taking the mainstream position, we predict that one of the top emerging technologies is Edge computing. Many businesses work with Cloud but we see a major change coming up. The businesses will start to situate most of their computing elements close to the source.
Such include the collection of content, processing of information, and final delivery. Connectivity and latency, restrictions on bandwidth, and better functionality will be some of the benefits one can expect. The use of Edge computing will enable intelligent networks to do analytics and provide results right on location.
The operations will take a very short time; very different from the time cloud computing takes.
6. 5G Connectivity
Imagine being able to download a 5GB movie in 3.6 seconds; that is what 5G technology is promising us once it hits the market. During its time, 4G was a top emerging technology. It is great because you are now able to browse faster, you could get TV on your mobile phone, conduct video conference calls among others.
But now with 5G on the way, there's so much more to look forward to. You'll get faster internet speed, higher-capacity, and lower latency. You'll no longer have to deal with the network provider telling you there's congestion on the network.
You'll also be able to access channels of up to 100 MHz, and don't have to worry about the number of devices you can support with the connection. The possibilities are mind-boggling when you think about what 5G has to offer.
2020 Promises to Be Exciting
There are so many exciting Technologies in 2020 to look forward to. We are already enjoying some of the benefits of these technologies like artificial intelligence and facial recognition in home automation and security systems. There is, however, still a lot of room for more growth.
There are also exciting opportunities for innovation, and we expect to see a lot of changes in future technology trends in 2020.
Contact us for more information on these exciting trends or to discuss how Envative can help incorporate innovative technology into your future business plans. 
Tagged as: Emerging Technologies, Tech Predictions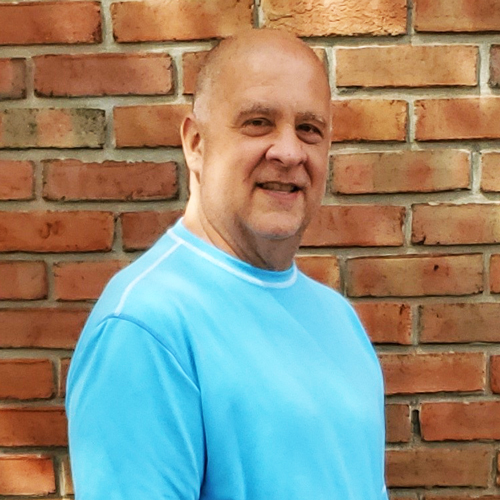 About the Author:
David has been immersed in Internet based application design & development for the past 20 years – with total development experience exceeding 30 years. He has held positions ranging from senior developer, systems manager, IT manager and technical consultant for a range of businesses across the country.  David's strength comes from a deep knowledge of technologies, design, project management skills and his aptitude for applying logical solutions to complex issues.