These days, the world of technological advancement is moving at the speed of light – quite literally.
Fiber optic cables relay information back and forth at light speed. Artificial organs help transplant patients get a new shot at life. Innovative new building materials help us construct stronger, more sustainable buildings.
The real estate industry is no exception to this technological revolution.
Real estate technology trends are transforming the way we buy and sell homes. Customers can tour properties without ever leaving their couch. Agencies can get native insights into what their customers are looking for. Computers manage customer questions while agents care for other customers.
Below are 7 Emerging Real Estate Technology Trends That Are Changing the Industry. Envative can help you use these amazing new tools.
1. Business Intelligence
In 2020, real estate agencies are getting smart about how they run their business. Specifically, they're making more use of business intelligence.
Business intelligence gives companies insight into customer needs and industry trends. Companies that use business intelligence effectively can tailor their business models and marketing efforts to better suit what their customers are looking for.
The expansion of big data has made it easier than ever to get insight into customer trends. Nearly every part of our lives these days are connected to the internet. Real estate companies can look at what people are looking for in a home, how much they're willing to spend, and what patterns they follow right before they buy a house.
This data can help companies reach out to customers at key points in their shopping and buying process. Given how much the COVID-19 pandemic is changing the real estate industry, this insight can be critical.
2. Virtual and Augmented Reality
Virtual and augmented reality software is one of the cooler developments in real estate technology. Augmented reality allows customers to see the world around them with additional information overlaid on top of it. Virtual reality can allow us to walk through spaces we've never physically visited. 
In light of the pandemic, this technology has become more crucial than ever to the real estate industry. Clients can tour properties and get a feel for being in the space without ever leaving their current homes. Augmented reality can give them an overview of what the space is like even if they don't have a full virtual reality setup.
3. Digital Housing Societies
In a world where we're more constantly connected than ever, we can also find ourselves more alone than ever. Many young people crave a more personal connection, especially in their housing situation. Digital housing societies can provide that sense of community that young people may be missing.
Digital housing communities work to foster connections among neighbors. They may share a new resident's information when they move into the community. They might also help connect them with neighbors who have similar interests.
These groups may share parts of their daily lives. This may include cooking meals and taking care of children or pets. Or they may organize group activities for residents who are self-quarantining.
4. Smart Homes 
Smart home technology seems to be on the tip of everyone's tongues these days. These devices, which are a part of the Internet of Things, are designed to make our homes work a little harder for us. They can automate many of our daily tasks and even help to make our homes safer.
Smart home assistants, smart lights, and smart alarm systems allow us to keep our home protected even while we're gone. Smart refrigerators and ovens make cooking dinner for the family a snap. And for real estate agents looking for selling points to talk up to customers, smart home devices are powerful tools for closing a sale.
5. Blockchain
Blockchain is a kind of specialized database that manages security through universal access. Everyone can see everything anyone does in a blockchain database, meaning everyone is held accountable. This can help to eliminate some of the hassle and red tape surrounding real estate transactions.
Using blockchain in real estate transactions can help eliminate the risk of fraud. Any fraud attempts are visible to everyone involved.
This can also remove the need for notary signatures and large numbers of mediators in these transactions. Because everything is out in the open, these sorts of security measures become unnecessary.
6. Cloud Property Management Software
In the past, managing a real estate property was something you had to do in person. Your tenants would drop off checks, you would arrange for (or manage) maintenance on the property. You would also maintain an office that tenants could visit with questions or concerns.
Cloud property management software has made it possible to manage properties from anywhere. In light of social distancing requirements, this has become more important than ever.
With this software, landlords can take rent payments and handle service requests remotely. They can also manage these demands on their own schedule, making it easier for them to maintain other jobs if needed. And from the tenant perspective, being able to report problems as they arise can provide a much better living experience.
7. Chatbots 
It may sound strange, but chatbots are the next frontier in improved customer service. Artificial intelligence is reaching a level where it can more reliably mimic human speech. Making use of this technology can help address more basic customer needs and allow agents to focus on more advanced queries.
Let's say a customer goes to a real estate website looking to buy a two-bedroom house with a fenced-in back yard with a budget limit of $200,000. A chatbot can get that information from the customer and send them potential matches that fit those criteria.
Once the customer is ready to take the next step on the sale, an agent can step in and begin handling questions in person. This leaves them free to care for other customers during that initial shopping stage. 
Discover More Real Estate Technology Trends
Technology is changing every aspect of our lives, and how we buy and sell homes is no exception. Real estate technology trends give us easier transaction experiences and more satisfying living situations.
If you'd like to discover smarter software solutions for your real estate business, check out the rest of our site at Envative. We specialize in custom web portals, mobile app development IoT, and more to simplify the complex while bringing ideas to your life. Contact us today to start solving problems and bringing your ideas to life.
Tagged as: Industry Trends, Real Estate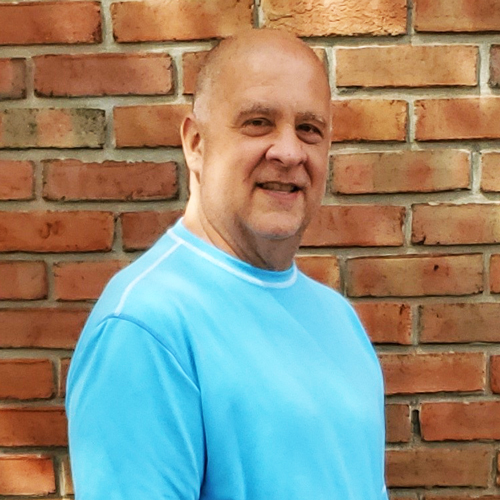 About the Author:
As co-owner of custom software development company, Envative, David has been immersed in Internet based application design & development for the past 30 years – with total development experience exceeding 30 years. He has held positions ranging from senior developer, systems manager, IT manager and technical consultant for a range of businesses across the country.  David's strength comes from a deep knowledge of technologies, design, project management skills and his aptitude for applying logical solutions to complex issues.