Before the US government passed the HITECH Act in 2009, healthcare lagged in technological innovation. Providers kept paper patient records and healthcare organizations had difficulty communicating cross-system.
But today, technology and healthcare are working hand in hand to improve the lives of millions of people across the country-- and the world.
With robust challenges still plaguing the industry, though, there's always a need for new ideas. That's why we're presenting you with this list of the top healthcare trends of 2020.
Ready to find out what the state of medical technology is today and learn how to improve it for the future? Check out this list of the 7 trends changing the face of healthcare in 2020.
7 Healthcare Trends Changing the Face of Medicine 
The $156 billion medical technology market in the US is the biggest in the world, making up more than 40% of the global industry. And analysts project that this percentage will grow. 
Expected to hit $208 billion by 2023, you can't go wrong with a career in the healthcare technology space. Never is this more clear than when looking at the trends changing the way medical professionals do business. 
1. 5G and Telemedicine
Telemedicine (also known as telehealth) has been around in some form or fashion since the early 1900s. 1967 saw the very first EKG rhythm transmitted from a remote locale. Since then, more and more people have come to understand the potential uses of telemedicine.
Today, telehealth helps rural communities get the medical care they need. The introduction of 5G will extend that reach even further.
5G will allow the transmission of larger files so specialists can provide more comprehensive advice. What's more, 5G will improve both the speed and quality of communications. This will allow physicians to reach more communities and offer more reliable diagnoses. 
2. Collaborative Robots
Robotics is changing the way industries across the world do business and healthcare is no exception. Surgical robots already assist with operating room procedures in hospitals across the country. But that's not all.
Collaborative robotics also have the potential to help with:
Telemedicine
Transporting medical supplies to rural communities
Rehabilitation 
Assisting with medical supply logistics
Research in medical robotics has found further uses of robots in healthcare. For example, researchers are looking into a micro-bot to carry therapies to targeted regions in the body. This research is promising in that it could provide a new treatment for cancerous tumors or severe microbial infections.
3. Wearable Technology for Patients
Wearable health technology is transforming the way physicians and patients interact. Watches and other smart devices allow you to track your weekly exercise habits and cardiovascular health. And you can share this data with your physician through medical data-sharing applications.
Other wearable technologies are currently helping patients with atrial fibrillation and hypertension. Biosensors plug into your smart device, allowing you to send reports to your physician from a distance. That way, vulnerable patients can seek support even when they can't make it to the doctor's office. 
4. Genomics and Precision Medicine
In 2003, researchers finished a project that would change the way physicians treat diseases and disorders. This was the sequencing of the human genome and the creation of the field of precision medicine. 
Precision medicine has been a promising advancement in customizing treatment plans for patients. And with new artificial intelligence and machine learning technologies, genomics and precision medicine are helping improve specialties from pharmacology to infectious diseases.
Computers can now analyze genomes to identify disease-causing mutations. Genomics assists in creating personalized plans for cancer patients and people with CF. And one day, this technology will prevent some of the world's most devastating conditions. 
5. 3D Printing
It seems there isn't an industry in the world 3D printing technology isn't affecting. In healthcare, 3D printers allow for the replication of organs and the production of surgical tools. 
Meanwhile, dentists and orthodontists are using 3D printers for a wide range of purposes, including:
Intraoral 3D scans
Printing identical copies of patient alignments
Fabricating retainers, crowns, and other wearable oral devices
The possible applications of 3D printing are endless. And these applications aren't limited to a single specialty or group of specialties. 
6. Advances in AI and Machine Learning
Alan Turing created the first-ever intelligent machine with the bombe. Shortly after in 1956, intrigued minds coined the term artificial intelligence. Since then, people across the world have been intrigued by the idea of a machine that could not only speak and think like a human but learn like one, too. 
Today, machine learning and AI are improving industries across the board. Machines that learn from their experiences are making work faster, easier, and more hassle-free. What's more, they're helping to organize and utilize the data gathered from billions of patients across the country. 
7. Augmented, Virtual, and Mixed Reality
It's hard to find an invention that's made more waves over the past few decades than extended reality. Since its inception 40 years ago, researchers have seen the benefits of augmented, virtual, and mixed reality for medicine.
Extended reality is primarily thought of in reference to entertainment. But augmented and virtual reality technologies in healthcare are projected to make up a $5.1 billion market by 2025.
Hospitals are already using this technology in virtual surgical training simulations. Researchers are now looking into its use in treating conditions like depression. 
Meanwhile, augmented reality could soon support intensive neurosurgeries. And mixed reality may one day allow patients to better understand their diagnoses and treatment plans. 
Discover Your Future in Healthcare Technology Innovation
Do you have an idea that could change the way these healthcare trends are impacting the industry? Envative is here to help. Contact us today to discuss your idea and discover how we can help you change the face of medicine in the 21st century. 
Tagged as: healthcare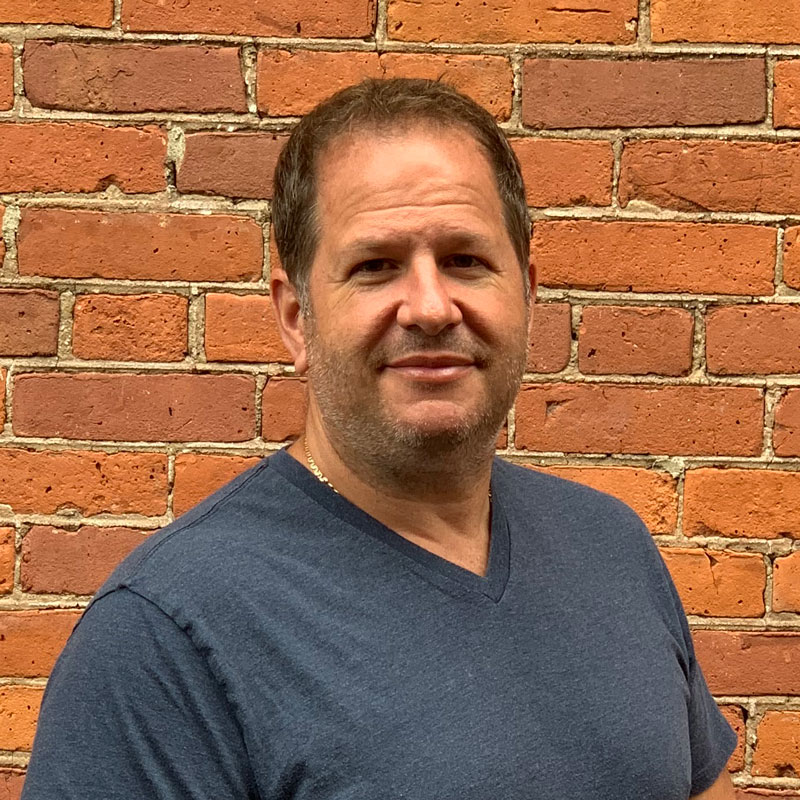 About the Author:
Craig Lamb is a co-founder and serves as Chief Information Officer at Envative, a software development company offering custom end-to-end solutions in web, mobile and IoT. With over 25 years of experience in Information Technology leadership, he is a researcher and promoter of new technologies that are leveraged in Envative's custom development efforts. Craig's expertise and keen insights have made him a respected leader and an engaging speaker within the tech industry. His greatest source of professional achievement, however, is on the consultative and technologically advanced business culture that he (along with his business partner, Dave Mastrella) has built and cultivated for more than two decades.