Your business is only as good as the operations you have in place to manage everything. If you can't stay up to date with product development, sales numbers, and specific client needs, you're in trouble. 
That's why companies work so hard to choose the right employees, build a strong culture, and put the right systems in place to get everything done. It's why they're resourceful about what they invest their money into and the kind of software they use. 
In fact, many business owners go as far as to create custom software for their team. Such a tool allows them to better plan, manage, and execute various functions of the business. They provide more innovative solutions in a shorter amount of time than manual work can do. 
But, the trick to getting the most out of custom software is to create it properly. 
Here are 9 signs you need a professional to handle your new software's design and development. 
1. Your Software Is Outdated 
Whether you're designing new software from scratch or buying an updated version of something that's already on the market, you need to do something about your outdated software. Continuing to use outdated materials is only going to hold you back. 
You won't be able to advance in the industry or stay ahead of new trends if you're playing catch-up. Take care of outdated materials now before they become an even bigger problem later.
2. You Need to Make Your Team More Productive 
Another reason to invest in custom software is to make your team more productive.
Take a moment to consider all the things that your people do by hand which could be otherwise managed with technology. Going digital can significantly reduce all the papers that people have to sort through. It can bypass the need to have employees complete tedious tasks by replacing certain operations with better software. 
3. You Know There's a Better Way of Doing Things
There's making good levels of productivity even better, and then there's wasting time on useless operations and processes. Be honest about where your business is. 
Are you wasting time on manual tasks that you know could be completed in a much faster, effective manner? Do you wonder why it takes employees so long to complete certain tasks? 
Maybe you're well aware that there's a better way of doing things, and you have been for some time, but you just didn't know what that way was. It's custom software development, which can do more for your business than you can even imagine.
4. You Want to Integrate Different Processes 
One of the best ways to make things easier within your business is to integrate different processes. When you turn various operations into one simple task or objective, everything starts to change. 
The daily management of your business becomes much simpler. Meanwhile, the opportunities for growth and improvement make themselves more available to you because you're not putting as much energy into multitasking various things at once.
5. You Want to Improve the Solutions You Create
The work you do within your business has a direct effect on the value you're able to bring into the market.
If your team is held back and bogged down by outdated technology and processes, you can't bring the best value to your customers. If you get on board with using innovative solutions and ideas, you can create much more value than you already are. 
6. You're Tired of Guessing and Checking
Maybe you've already tried using new software but to no avail. Maybe you're in the process of creating custom software, but it's taking much longer than you expected.
This is yet another reason to bring in a professional. When you hire a reputable software developer, you're directly investing in the solutions your business needs to improve.
There's no more guessing and checking involved when a knowledgeable developer takes the lead on this project. Rather, you can expect smart, effective results in a relatively short turnaround time. 
7. You Need Something That Can Grow with Your Business
Keep in mind that the software solutions you put in place now should to continue to offer value to your business later on. In other words, they need to scale with your business. 
The best way to ensure this happens is to implement custom software solutions. This allows you to cater everything for the needs of your business now and how you anticipate those needs will change as your business grows. 
8. You're Better Than a One Size Fits All Solution
The anticipation of future needs and operations is crucial to the success of your business. Even if you think there's a certain kind of software you can buy to get the job done, think again.
Buying standard software is going to put your business in a box. It can't offer the level of attention to detail and innovation that custom software can.
9. You're Pressed for Time
You can make more money and you can always come up with new solutions, but you can't create more time. If you're already thinking about using new software, make the decision today to put the change in place. 
You can save so much time with the help of a professional to design, develop, and implement new software. Before you know it, the solutions you need will be ready to go and your business will grow exponentially as a result. All you have to do is get the ball rolling.
Software Design and Development Made Simple
It's one thing to understand why you need to be using custom software and another to figure out the design and development of the new solutions you need. Luckily, you don't have to work this out on your own; that's what our team is here for. 
Contact us today to discover all the custom software solutions we can offer your business!
Tagged as: Software Development, Prototyping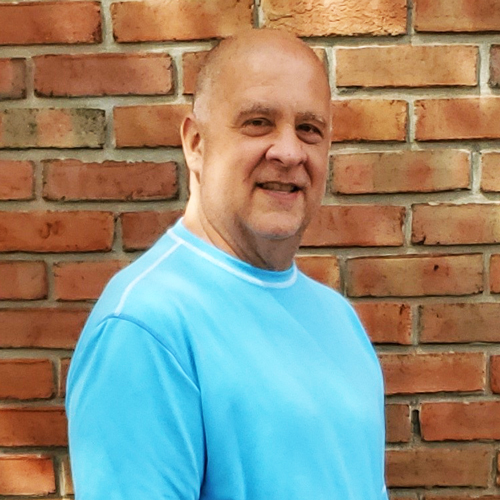 About the Author:
David has been immersed in Internet based application design & development for the past 20 years – with total development experience exceeding 30 years. He has held positions ranging from senior developer, systems manager, IT manager and technical consultant for a range of businesses across the country.  David's strength comes from a deep knowledge of technologies, design, project management skills and his aptitude for applying logical solutions to complex issues.