According to a recent report, the AR market size is estimated to increase to nearly $200 billion by 2025. While already on an upward trajectory, the pandemic created a sense of urgency that accelerated  digital transformation across many industries. From eCommerce, to Education, Healthcare and Foodservice, the growth predictions for augmented reality applications are at an all-time high.
 
While the AR landscape is changing at a rapid pace, entrepreneurs within this sector are launching new startup companies at a blistering pace. Interested in discovering the latest news from the ever-growing augmented reality, virtual reality and mixed reality sectors? If so, you have come to the right place.

​To illustrate the latest growth in this exploding sector, following is a roundup of 9 up-and-coming augmented reality tools and what they do:
Holo
Holo lets you instantly incorporate holograms into your photographs and videos. Turbocharge your social media marketing images by adding a variety of holograms to your pictures. Hologram options range from celebrities to animals. Holo is available for both iOS and Android devices and works with multiple messaging platforms including Facebook, Snapchat, and Twitter.   (thisisholo.com)
Holokit
Speaking of holograms, Holokit is another tempting discovery for those interested in augmented reality/mixed reality. Holokit is an open-source project from Silicon Valley's Amber Garage that lets individuals mix their real-world views with augmented reality add-ons. Discover virtual objects in real-time and take your view of reality to the next level.  (holokit.io)
StriveSDK
If your business offers a mobile app to consumers, add StriveSDK to your list of awesome augmented reality tools. StriveSDK lets developers and programmers quickly integrate live face filters into their mobile applications. Face filter options range from butterfly crowns to animal ears. Augmented reality + mobile application = massive engagement opportunities.   (strivesdk.com)
PostAR
PostAR provides an API (application programming interface) for developers who want to create augmented reality applications. Create augmented reality business applications, add virtual content to real-life locations, or build multi-player mobile games for gaming enthusiasts. Once you discover the multiple ways to use PostAR, you'll wonder why you ever bothered creating basic mobile apps in the past.  (postar.io)
Detour
Not all augmented reality supplemental content needs to be visual. Thanks to a platform like Detour, you can now create your own audio augmented reality add-on content. Create engaging content that can be discovered based upon location. Audio walks for museums, audio guides for your website, and voice-over tracks for your videos, and background music for your social media posts are just some of the ways you can use Detour. Once you dive into the numerous features Detour offers, you'll be eager to get started integrating augmented reality into your content marketing and social media marketing strategies.  (platform.detour.com)
Lampix
Lampix lets you instantly transform any surface into an interactive surface. Use Lampix to add augmented reality features to floors, tabletops, walls, or desktops. Whether you are developing a mobile app for your business or want to create an interactive tutorial for your company, Lampix can help add a smart technology layer to your business development idea.   (lampix.co)
SketchAR
Augmented reality isn't just for tech geeks and angel investors. Thanks to SketchAR, anyone can now improve their artist skills via augmented reality. Available for Windows Holographic devices, SketchAR lets you project images onto a hard surface and trace/color the image. View a virtual image, trace the image, and showcase your artistic talent to friends and family. If you're looking for a gift idea for a budding artist in your social circle, keep SketchAR on your list of must-investigate gift options.(microsoft.com/en-ca/store/p/sketchar/9mwnhs6lmvqn)
ARKit
You can dive into the world of augmented reality without checking out Apple's ARKit. Apple's ARKit lets developers create augmented reality experiences for both the iPhone and the iPad. Add interactive images to your mobile apps, create interactive mixed reality games, or build niche-specific AR applications for your business clients. If you're considering incorporating augmented reality into your business offerings, ARKit needs to be at the top of your resource list.  (developer.apple.com/arkit)
Made with ARKit
Are you inspired by the potential of ARKit but don't know where to start? Check out Made with ARKit for a myriad of magical ideas. See how other programmers are creating with ARKit and develop a list of potential projects you might want to consider building. Augmented reality furniture apps, measuring apps, musical festival apps, and shopping apps are just some of the options featured on Made with ARKit. (madewitharkit.com)
As you can see from the above-listed tools, the augmented reality sector is exploding with activity. Everything from app-building tools for developers to resources for end users is now available for those interested in applying AR technology. Looking for a development partner to help plan and implement a solution that's right for you?  Let's Talk.  
Tagged as: Augmented Reality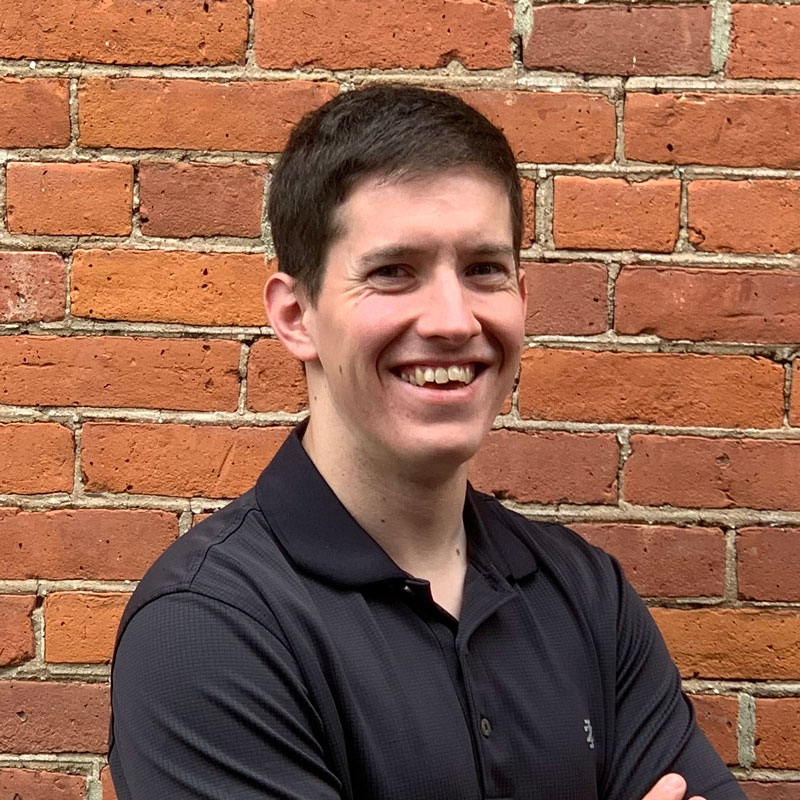 About the Author:
Marc Mastrella is Business Relationship Manager at Envative. He regularly engages with potential clients to discuss how software can solve real-life problems within organizations. He connects those pursuing a software solution for their business or looking to bring a mobile app/IoT idea to life with the talented developers at Envative for brainstorming and consultation. Marc sees first-hand what a difference the right technology can do for a business and does all he can to help make the process easy.