So pleased to announce Envative's latest recognition. Due to our reputation as a consultative development partner known for quality, knowledge, and process, Goodfirms has named Envative to their list of top web development firms.
[The following is a direct reprint of Goodfirms independently authored profile review of Envative]:
Envative Thrives by Offering Robust Solutions with Transparency and Proven Processes: GoodFirms
Incorporated in 1998 and based in Rochester, New York, Envative is a US-based software development corporation specializing in custom web development, mobile apps, and Internet of Things (IoT) solutions. The organization is unique in its ability to solve complicated technical problems and produce robust, end-to-end solutions for clients, no matter, building a single application or a multifaceted experience across varied digital platforms.
At Envative, the highly consultative team works with transparency and proven processes that set them apart from other development firms. Envative is all set to become your one-stop solution provider with longevity and, most notably, top rankings for client satisfaction as their top priority.
The professionals understand the importance of collaboration, innovative architecture, and have the foresight to contemplate scalability. David Mastrella, one of the partners at Envative, focuses on leadership and operations to deliver outstanding results for the clients effectively.
David mentions that for more than 20 years, Envative has been serving large and small businesses looking for dependable results from their technical solutions partner:
"Our philosophy is to deliver as guaranteed and exceed all expectations. We are not in the business of creating methods or implementing technology that add complexity to a client's business. Our intentions are to "wow" you, make you a champion, and simplify your life with every interaction."
GoodFirms, an online evaluation and review platform, is helping millions of B2B tech corporations to locate & develop software products & services. It allows service seekers to sift through a never-ending list of categories, verified studies, and research articles to find the right business partner. GoodFirms started an analysis method intended to help service seekers define appropriate systems that meet their business interests. With its one-of-its-kind categorization method, which comprises three vital evaluation norms, viz. Quality, Reliability, and Ability, GoodFirms evaluated Envative and asserted it as one of the thriving web development service providers in Rochester, at GoodFirms.
The researchers also asserted that Envative leads in mobile app development and software development categories in New York and Rochester, respectively, at GoodFirms. At Envative, the professionals act as a consultative ally in all engagements with customers. The team adheres to a refined process to ensure transparency with every project and solve complex problems flawlessly and conveniently.
Moreover, the professionals remain updated with current advancements in technology to provide customers with robust solutions and earn their trust to gain the reputation as the best custom web developers. As technology is constantly evolving, so do your business needs. Therefore, to meet the competitive challenges in your industry in a manner that supports exponential growth, Envative provides you with software solutions to improve operational efficiencies, or customer service, or a customized administrative interface.
With 20+ years of experience, Envative's expert developers build smartly architected applications designed for scalability. The expert technicians know and produce high-quality code and are able to undertake any technical challenge. The experts are well-versed in the analytical tools and know-how to ensure your web application meets your idea, giving users a highly functional, intuitive interface.
Envative, has worked with clients from a wide variety of verticals, and their team has broad industry experience, varying from healthcare and professional services to manufacturing and hospitality. Thus, backed by a team of such expert developers, Envative gets dubbed as one of the leading website development service providers in New York at GoodFirms.
Apart from this, Envative caters to clients with a full-stack development team that excels in every aspect and facet of digital mobility. Their expertise includes – iOS and Android app development, machine learning & wearable integrations, API development & connectivity, and various others.
Envative's team has spent decades honing project lifecycle phases to the point where they're able to present the best solution on time and within budget every time. The group follows a sprint-based & agile approach that excludes the development risks so plentiful in the industry.
Thus, Envative has come a long way in its pursuit of making business solutions highly available, affordable, and industry-driven for everyone.
About the Author
Anna Stark works as a Content Writer with GoodFirms – a Washington D.C.-based B2B Research company, which bridges the gap between service seekers and service providers. She firmly believes in the magic of words, always has ideas for new writing strategies, and strives to produce content true to each brand's identity.
Tagged as: Custom Software, Software Development, Envative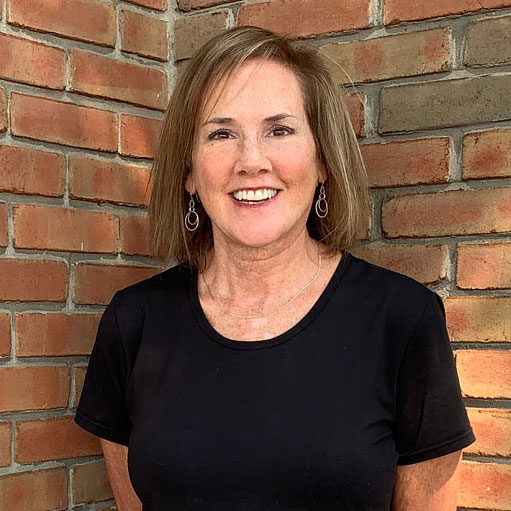 About the Author:
Dea has 25+ years of experience in Project Management, Client Service and Marketing and uses all of her skills in these areas in her role at Envative.  She enjoys the variety and challenges that come with seeing a project through to fruition. Dea's expertise in communication, analytics and creative thinking have resulted in proven success for clients across a wide variety of industries.