How covid-19 ignited innovation
A recent article published in the Rochester Business Journal comments on the unexpected impact on companies seeking out new ways of doing business or products to solve previously unforeseen problems. Article author, Joseph Stefko, uses Zoom as an ideal illustration of the sudden explosion of technology to solve immediate needs.
"Zoom's a perfect example. Founded in 2013, it had grown to a respectable 10 million subscribers by February 2020. Three months later, it has 300 million subscribers, an astonishing increase of 2,900%."

While Zoom is a big example, Stefko goes on to highlight how companies are seeking a variety of technology solutions on a smaller scale in cities across the country like Rochester, NY too.

As referenced in the article, Envative, a software development company specializing in web, mobile and IoT solutions and headquartered in Rochester is experiencing this dynamic first-hand. Envative co-owner, Craig Lamb, is quoted in the article as saying, "The quarantine created a massive, almost immediate change in how businesses from every sector of the economy interact with their employees, customers and facilities. Professional service firms, manufacturers, schools, nonprofits — you name it — any and all organizations had to figure out how to get their business done, maintain their facilities and engage with key constituencies without having any boots on the ground."  
Technology a major part of the solution
"Technology became a major part of the solution. And a lot of these solutions were things that we'd been talking to clients and prospects about for years, but that they held off doing for one reason or another. COVID changed all of that," Lamb said.
"Almost overnight, we had companies coming to us saying 'Remember that thing we were talking about doing? Let's do it, and let's do it now.' As a custom software development firm we can build anything. We're getting a lot of calls to automate and 'virtualize' areas of businesses: mobile applications, touchless-process automation and remote IoT sensors," Lamb added.
It's well-known that when March 2020 arrived, businesses everywhere scrambled to address unprecedented challenges from supporting remote workforces to changing processes and business models to accommodate new guidelines for service to customers. 

New project inquiries for Envative's software development services have gone up so much since the quarantine that four new team members were added to help manage the workflow. It's pretty safe to say that Envative is not alone in this and that tech companies everywhere are experiencing this influx in demand. Fortunately, for Envative, they were already well-positioned from an infrastructure perspective to shift from office staff to remote staff with relative ease while simultaneously hiring to handle the increase in project volume. 

"Having a tried and true project management process is also a key differentiator for us in being able to effectively manage projects, timelines and deliverables with employees scattered, working from home offices, kitchens, bedrooms or basements," commented Envative's other owner, David Mastrella. "Our process and tools have allowed employees to connect and stay engaged and up-to-date with sprint schedules and client feedback," he added.

The Envative team knows they are blessed to have remained unscathed from a company perspective during a time that has created extreme hardship for many other businesses. Their hope is that the services they provide will help many who are struggling to come back strong, ideally even stronger than before.
Tagged as: Innovation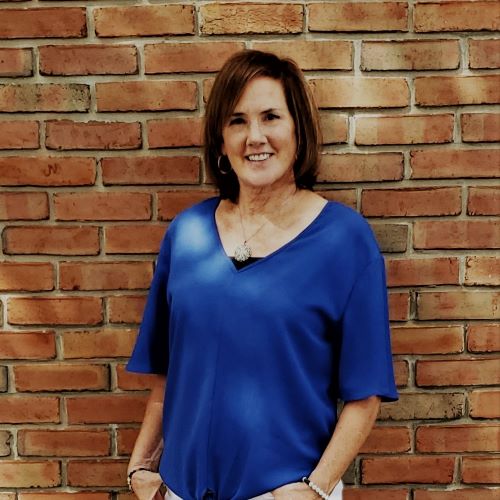 About the Author:
Dea has 20+ years of experience in Project Management, Client Service and Marketing working primarily for technology-based companies.  She enjoys the variety and challenges that come with seeing a project through to fruition, working with developers and ensuring client success. Dea's expertise in communication, analytics and creative thinking have resulted in proven success for clients across a wide variety of industries.