How do you optimize your pandemic-driven remote workforce?
---
Running a business in the wake of a global pandemic is no easy feat. You're having to adjust business operations to suit the need for your employees to work from home. Still, you're concerned about how your business is going to maintain its profits when employees are working remotely.
Don't underestimate the value of taking your company's remote work seriously. Experts have long suggested that, if you want to keep your best employees, it's essential to offer remote working. Otherwise, you run the risk of losing your top talent to competitors who do offer high-quality remote work. In light of the current pandemic, ALL "office-worker" type businesses have been forced to embrace this, once-optional-turned-mandated, work scenario.
After six weeks of a fully remote workforce, I've seen some surprising results and learnings that has given me perspective I'd like to share on ways you can optimize your company's work at home solution. 
Streamline Operations With Automation
Working around a global pandemic obviously has some major drawbacks. Still, you can make the most of this time by evaluating just where the "holes" are in running your day-to-day business from afar. By this, I mean, what areas of your operation can be streamlined through automation or improvements in systems integrations? Are there opportunities to foster communication and collaboration through technology that you're missing? It can feel like your business is a smooth running operation when the people needed to get the work done are all in one central location relying on face-to-face meetings or "hallway conversations" to make sure things don't slip through the cracks. Now that the staff is remote, where are the breakdowns you are seeing that should be fixed or that could be improved?
I like to think of this time in a positive light - one that we can all, as business owners and leaders, learn from. Being in the technology business, I see first-hand how automating business operations in every industry can boost profits by saving time and money. Every company has unique processes and tasks that their employees utilize to keep business flowing. I see automation transform these efforts, increasing efficiencies and reducing error risks, all day long through the work we do.
Businesses that have a customized software system to meet their operational demands are much better positioned to flourish during an otherwise, unexpected or difficult time such as this. From employee communication, project tracking or client status to automated digital marketing, a custom app can ensure you continue to reach your company goals.
Sure, everyone knows that automated financial software can help you track your sales and profits consistently and from wherever you are. Most are also aware that custom business applications can automate and track both internal and external processes as well as employee hours worked and earnings made. But, does this time in relative isolation, bring to light other opportunities to improve software you may already be using? What about disparate systems that now need to be monitored from a distance? Are you seeing a need to eliminate redundancy or manual intervention? Like I said, to me, this is a great period of reflection and, while many are talking about this at a personal level, I find few are applying this mindset within a business context.
Only you can recognize the needs and potential identified through this sudden shift to a remote world for your business. Here's an article that provides more details about how custom applications are streamlining businesses everywhere. Take this mandate for remote working as an opportunity to see how you can save your company time and money.
Company-Wide Digital Collaboration With Your Team Is Crucial
Between the years 2005 and 2017, remote working increased by 159%, however, that doesn't even begin to reflect the 2020 jump in numbers due to the worldwide pandemic!
Now that we're all working online (all of us that are able to, that is), it's important to find new ways to be intentional about maintaining your reliable employees and keeping them engaged. Your employees want to feel as though their time and energy is valuable. One of the best ways to do that is to keep open lines of communication. Wherever practical, schedule video conference calls with the entire staff at least once a week to make sure everyone is up to date on the latest in company news and progress. Make sure that the staff is comfortable raising questions or expressing needs during these calls or at any point directly to their supervisor. Ask them how they are doing and what challenges they may be facing in their personal work environments. Encourage virtual coffee breaks or an occasional virtual happy hour to help fight the social isolation many are dealing with.
On top of streamlining workplace communications and tasks, remote working requires company-wide collaboration to ensure that your employees stay in the loop and engaged in their work. With modern software solutions, you can update and manage tasks and responsibilities among your employees with just a few clicks. Proper internal collaboration could be the key to ensuring remote employees have what they need to thrive. On top of that, keeping them engaged and loyal to the company could be the key to ensuring its long-term profitability.
Keep in mind that, if you don't provide employees with the tools they need to do their work well and to feel connected during this unusual time, you run the risk of losing some of your key players. 
Be Willing to Invest in Available Technology
If you find that you're lacking in functionality to support your business operations and staff remotely, be willing to invest in rectifying the short-falls. Many are predicting that this new prevalence of remote working won't be going away any time soon. It may even become the new "norm" as companies experience cost savings and productivity that they wouldn't have otherwise expected.
Now is not the time to run the risk of losing employees or your profit margins. Instead, invest in tools to help your workforce succeed when working at home, so that your business will continue to thrive. We are very fortunate to live in an era where the technology and software exists to seamlessly bridge any gaps and improve a business's long-term productivity goals. So, my advice is to reflect on your current business processes, analyze opportunities for improvement, focus on employee engagement, and take advantage of existing technology to bridge any shortfalls.
If you find that you may need a custom software-based work at home solution, we can help. At Envative, we prioritize bringing companies like yours the most reliable remote working solutions on the market. We are working hard to help businesses succeed even in the face of the current coronavirus pandemic. I'm confident we will all get through this if we practice the guidelines provided by the medical experts and keep supporting, as well as learning from, others within the business community.
Feel free to check out our website to learn more about how we help businesses achieve their goals through web and mobile application development, or visit our Insights page to find the latest and greatest trends in business software solutions. Have ideas on improvements you'd like to make but not sure where to start? Set up a meeting with my partner, Craig, to get your software questions answered. He'll give it to you straight.
In the meantime, stay safe!
Tagged as: pandemic, workforce, remote work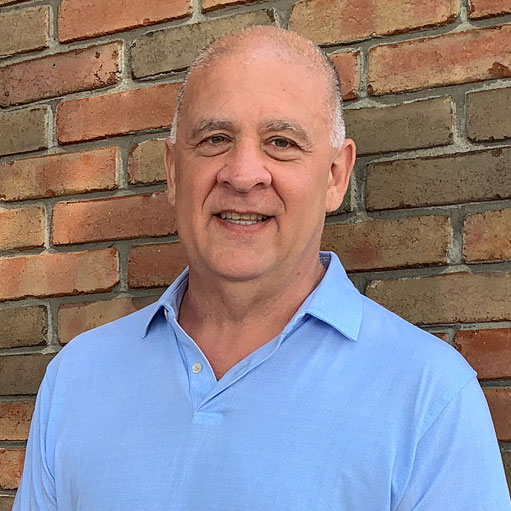 About the Author:
As co-owner of custom software development company, Envative, David has been immersed in Internet based application design & development for the past 30 years – with total development experience exceeding 30 years.
He has held positions ranging from senior developer, systems manager, IT manager and technical consultant for a range of businesses across the country. David's strength comes from a deep knowledge of technologies, design, project management skills and his aptitude for applying logical solutions to complex issues.