The rise of IoT
Although coined in 1999 in a title slide of a presentation to Proctor & Gamble, the term Internet of Things was far from accepted into the nerd lexicon. In fact, even a decade later, this phrase was hardly even searched, according to Google. It was used exclusively by engineers without so much as raising a single eyebrow of anyone in sales, marketing or operations.

Fast-forward to 2016 when the Internet of Things (IoT) was added to the Gartner Hype Cycle of emerging technologies. Billions were invested in platforms and acquisitions. Software developers started to become inundated with requests to develop applications in the space. Crazy – considering the chasm from obscurity to priority for so many companies.

Of course, it didn't stop there. Thanks to the attention, research and investments made by major forward-thinking industrial leaders, the advancements of IoT applications in everything from manufacturing to farming is now revolutionizing the industrial world. And it's only just begun.
IIoT makes its debut
Recently Market Study Report has announced the launch of Industrial IoT (IIoT) Market. A publication they refer to as, A Comprehensive Study Enumerating The Latest Price Trends And Pivotal Drivers Rendering A Positive Impact On The Industry Landscape.
According to the new study, the global Industrial Internet of Things (IIoT) market is anticipated to reach more than 771 billion by 2026. Industries worldwide are looking for new business models to construct a connected enterprise for merging their operational and information departments.

This transformation is expected to enhance the overall productivity, operational efficiency, and visibility as well as decrease the complexities of diverse procedures in the industry. The capability of IIoT to decrease costs is the major factor responsible for its high adoption by the industries. Other factors include increased productivity, time-to-market, and process automation. 
The IIoT is driving unprecedented disruption in an industry that has struggled in recent years due to talent shortages, and this offers hope for the industry's future. The IIoT can transform traditional, linear manufacturing supply chains into dynamic, interconnected systems that can more readily incorporate ecosystem partners. IIoT technologies help to change the way that products are made and delivered, making factories more efficient, ensuring better safety for human operators, and, in some cases, saving millions of dollars.

Additionally, with continued decrease in pricing for sensors, the overall costs related to data collection and analytics has come down significantly, further fueling the major industrial growth in this explosive tech arena.The utility industry is just one perfect example of this growth. According to a 2019 SAS study, 69% of utilities agree IoT is critical to the company's success, and 57% are already using IoT technology.

The IIoT is all about connecting machines through smart sensors to the Internet – I suppose that's obvious, right?  But the real difference between 'traditional' IoT and the spirit of IIoT is, it is designed to be shared within the company and its customers and partners, while blocking the views from the outside. The goal is to make better business decisions for your company – the data has a very deliberate audience.
IIoT should be taken seriously
One stat submitted by GE predicts that manufacturing companies worldwide will spend $500 billion a year by 2020 on IIoT technology. I'm sure you get it, this is not a fad.
So far, we have received requests for developing sensors and software for everything from:
Calipers to report tolerance measurements in QA practices
Lathes to measure and monitor heat elements
Gate controllers to manage security access
Assembly lines for throughput</li
More are coming in every day as word is getting out just how lucrative and prevalent IIoT is becoming.
The need to know and react to these circumstances in real-time are redefining what it means to be efficient and competitive.
If you're in manufacturing and not hip to this trend, get educated. How many times are you going to say, 'this is a fad' and be wrong?
Tagged as: IoT, Industrial IoT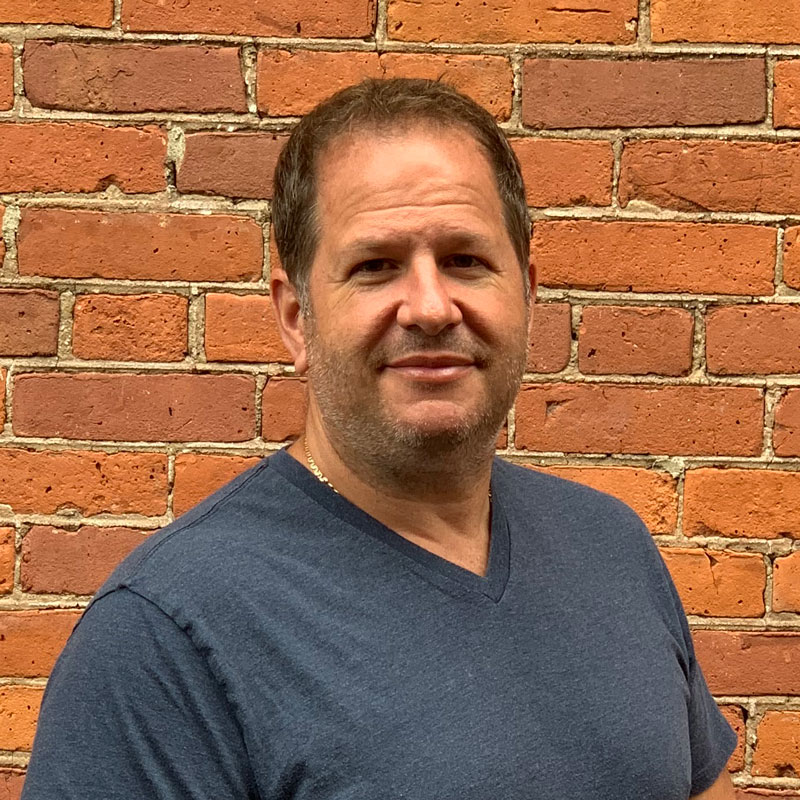 About the Author:
Craig Lamb, partner and chief education officer, is responsible for supporting current, and researching new technologies that are leveraged in the company's custom development efforts.  He has over 20 years of experience in Information Technology leadership in national businesses. He is a respected leader who has demonstrated the ability to build and motivate teams and promote a business culture that delivers exceptional results.