If you work in the hospitality industry, chances are that you're always on the lookout for new ways to make your customer experience stellar. What if we told you that the answer isn't in mints on the pillow or fresh pineapple at breakfast, but in apps and smart light bulbs? New hospitality technology is transforming what it means to run a hotel. 
Not only is this technology transforming the customer experience, it's also saving hotel owners a lot of money. Read on to learn more about the latest in hospitality technology and how it can transform your business.
Smart Energy Management
If you have a smart thermostat in your home, you've probably noticed how much money you can save just by turning the air up or down when you leave the house. Now imagine how much hotels could save if they only had to heat and cool the occupied rooms. That's exactly what smart energy management proposes to be able to do.
But these systems don't only stop with the hotel's HVAC systems. They can also incorporate smart lighting that allows hotel owners to track their energy needs, automate consumption, and adapt to real-time changes in occupancy. One New York hotel saved nearly $125,000 in energy costs in its first year of using smart energy management.
Predictive Maintenance
A single leaky toilet can cost a hotel as much as $840 a year. But with potentially hundreds of toilets to keep up with, hotel maintenance crews can't possibly catch every single toilet that may be leaking a little. Or rather, they previously couldn't – thanks to predictive maintenance, no leaky toilet ever needs to go unnoticed again.
Predictive maintenance can monitor systems that may break down over time and let you know when something needs attention. Engineering staff can now predict when a part will break down and replace it before that happens. Not only is this saving money in wasted water and energy, it's also providing a better customer experience, as staff don't have to wait for guests to report problems before they can fix them.
Guest Experiences
On the subject of positive guest experiences, smart technology is enabling the hospitality industry to provide a better guest experience than ever before. Let's say, for instance, that a customer visits one hotel chain six times a year, and each time, they request an east-facing window and order scrambled eggs and black coffee for breakfast. Unless they're visiting exactly the same hotel and talking to the same staff, that hotel may not pick up on that request. 
But smart technology can track customer habits and help you meet their needs before they ever have them. When that guest makes a reservation, your system can pop up a note notifying you of this guest's preferences. When they check in, you can inform them that you have their east-facing room ready to go and ask what time they would like their scrambled eggs and coffee in the morning.
Smart Room Service
Ordering that breakfast should be a simple matter for hotel guests. Not only does this improve your guest experience, but it's also an easy source of extra income for your hotel. And thanks to new hospitality technology, ordering room service is now as easy as ordering a pizza for delivery.
Smart occupancy sensors in your rooms can send your customer a notification when they're in their room that perhaps they'd like some chocolate lava cake as a late-night dessert, for instance. You can even include personalized suggestions based on past orders. When our hypothetical customer arrives back at their room from their morning run, their smartphone will ask them if they'd like their eggs and coffee now, and saying yes is as simple as swiping a screen.
Reserved Parking
When you're looking to go above and beyond with your service, one of the best things you can do is to offer reserved parking. No one wants to have to fight for a parking spot, especially if they're hauling luggage. Knowing they have a reserved spot can make guests feel that arriving at your hotel is easier than ever.
Smart reserved parking makes it simple for your guests to save a space before they ever arrive at your hotel. This can also save you a lot of labor manually managing your parking inventory. Smart sensors and hotel apps will do all the work for you, allowing you to save money and focus more attention on your guests' stays.
Remote Check-In and Out
There are few things more stressful as a hotel manager than having a line of people waiting to check into their rooms. Often, people are tired from traveling, and every second they spend in line sinks their opinion of your hotel lower. Remote check-in and check-out can streamline this process for everyone.
Enabling guests to check in or out from their mobile devices can help you better predict your staffing needs and save you money on labor costs. You can also get a heads-up when a customer arrives and be better prepared to offer them a high-quality, personalized experience. And when guests check out, you can provide an option for them to reserve a taxi or rideshare service to get back to the airport if needed.
Mobile Room Keys
How many times have you had a guest show up at your front desk saying they lost their room key or locked it in their room? How much money do you spend on new plastic keys every year, and how much more do you spend maintaining the coding technology? What if you could both reduce your key costs each year and provide your guests a more seamless experience?
More and more hotels are allowing guests to access their hotel room via an app on their phone. Once they check in, they can see their room number and push a button to unlock it. This sends a secure signal to your system, which can open their door, with no environmentally damaging and expensive plastic keys involved.
Learn More About Hospitality Technology 
The internet of things is transforming our world, and the hospitality industry is no exception. New hospitality technology is making it easier than ever for hotel owners and employees to provide a stellar customer service experience. And the best part is you may be able to save money in the process thanks to smart energy management and predictive maintenance.
If you'd like to get more great technology insights, check out the rest of our site at Envative. We provide smarter software solutions for the web, mobile, and the internet of things. Contact us today to start taking advantage of our expertise and improve your customer experience.
Tagged as: Hospitality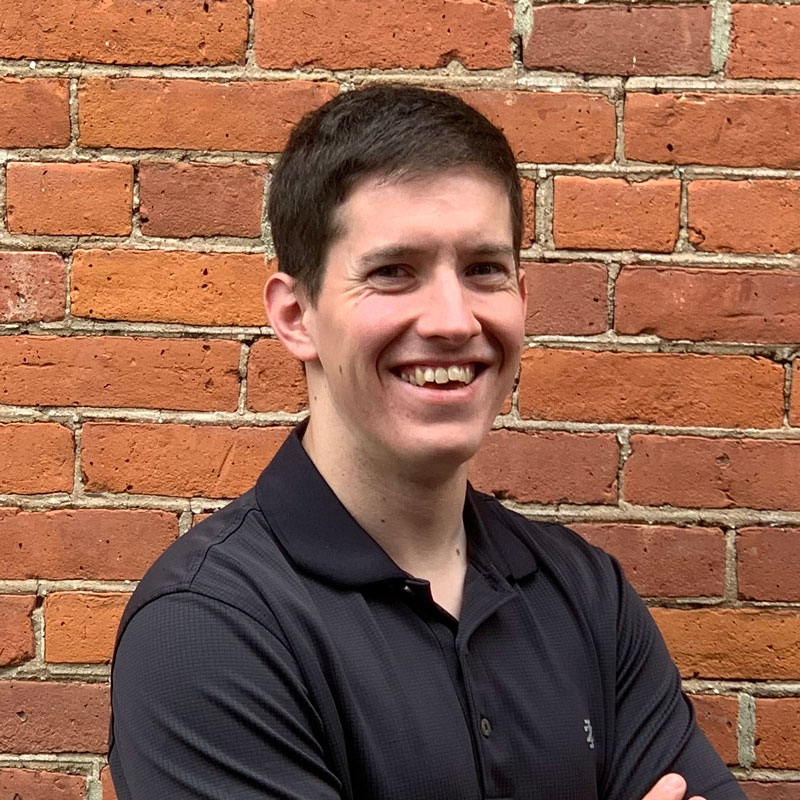 About the Author:
Marc Mastrella is Business Relationship Manager at Envative. He regularly engages with potential clients to discuss how software can solve real-life problems within organizations. He connects those pursuing a software solution for their business or looking to bring a mobile app/IoT idea to life with the talented developers at Envative for brainstorming and consultation. Marc sees first-hand what a difference the right technology can do for a business and does all he can to help make the process easy.