No matter what industry you work in, efficiency is one of the most important traits of a successful business. This is particularly true regarding law firms, as saving time will directly lead to generating extra revenue.
There's plenty of scenarios where law firm software can drastically increase the firm's overall efficiency. But, not everyone is aware of what it can be used for.
Not sure where to start? Don't worry, we've got you covered.
Let's take a look at everything you need to know.
Payment Processing
It's customary for nearly every type of business to offer some form of online payment.
Although it may seem strange to incorporate online payments for legal services, many potential customers may be deterred from doing business with a law firm that doesn't accept them.
Additionally, since legal services are often needed last-minute and come at a significant cost, many people will need to pay with a credit card for their legal representation.
Payment processing software allows you to better accommodate clients who would prefer to pay online rather than in person.
Additionally, payment software will alert you if the payment information is incorrect, the required amount of funds is not available, etc., making it a solid addition to your business practices.
File Conversion
As you may expect, optimizing the conversion of physical documents to PDF files will drastically improve your overall productivity.
File conversion software can allow you to scan a hard copy of the documents, convert them to a PDF, and then make additions or edits. This document can then be transferred to the appropriate party or kept in an archive for the firm's records.
Since misplacing important documents can have potentially disastrous consequences, the additional level of organization that file conversion software provides can't be overlooked.
Mobile Access
Being able to access important documents, communicate with clients, and even your employees from a mobile device can drastically help boost your firm's productivity.
For example, you'll be able to take care of your necessary obligations without being tethered to your desk at your office.
This doesn't necessarily mean you can only make use of it while traveling or on vacation, though.
Many legal professionals consult with their clients after hours either on their own time or at an additional cost. Having dedicated mobile software is a great way to accomplish this task.
It's even possible to have custom software developed to fulfill your needs.
Secure Password Management
In the legal industry, proper security is something that can never be neglected, and this is particularly true when it comes to managing passwords. After all, having a single password become compromised can have a chain reaction of negative consequences. 
It's not uncommon for a law firm's passwords to be easy to guess by someone who knows the person who created it. Professionals also sometimes have a bad habit of writing their passwords down and keeping them on or near their desks.
While it's not always likely that an employee or ex-employee could use this information without permission, this scenario isn't an impossibility.
A password manager is essentially an application that will give you the capability to create passwords with the complexity that you wouldn't be able to remember by yourself. This information is stored and encrypted within the application, and it can be used whenever you need access to a particular login. 
Billable Hour Tracking
Proper timekeeping for billable hours isn't always something that's conducted accurately at many law firms. This is especially true if you bill clients for interactions that aren't based in your office.
If you deal with multiple clients in a single day, this process becomes even more complicated. 
Fortunately, there's plenty of software out there that streamlines your timekeeping obligations so that your billing can be as accurate as possible.
As long as you keep track of the time that your clients need to pay for (often through the use of a stopwatch application on your phone), you'll be able to easily input this data into the timekeeping software.
Managing Documents
Having proper organization for your digital documents will ensure that you're able to find all of the necessary information. But, this comes with additional benefits other than convenience.
Document management software can help you create a digital archive of your firm's most crucial files. In the event that your company devices are hacked (such as through a ransomware attack), you can easily retrieve the necessary information from a cloud-based server.
Additionally, many of these services come at no cost to your firm and offer a notable amount of storage space.
Sometimes, though, you'll need more comprehensive software for your firm. This includes programs that allow multiple legal teams to access and collaborate on documents from remote locations.
This makes it more efficient for projects to be completed. You'll also be able to see who is able to access the file, what changes they've made to it, etc. 
Making Full Use of Law Firm Software Can Seem Difficult
But it doesn't have to be.
With the above information about law firm software in mind, you'll be well on your way toward making the decision that's best for you and your company. 
Want to learn more about how we can help? Feel free to get in touch with us today to see what we can do.
Tagged as: Software Development, Law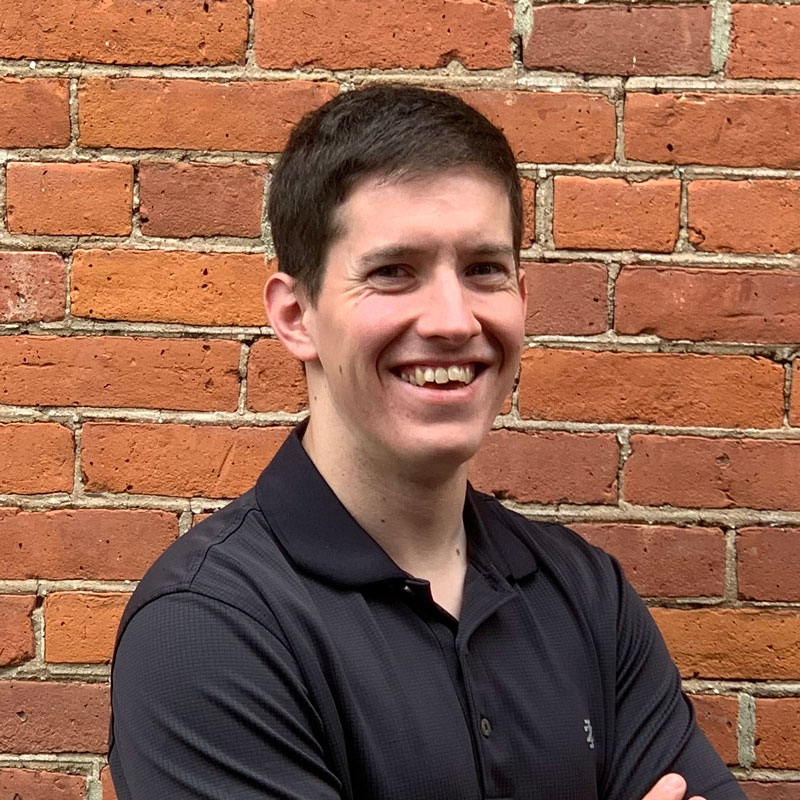 About the Author:
Marc Mastrella is Business Relationship Manager at Envative. He regularly engages with potential clients to discuss how software can solve real-life problems within organizations. He connects those pursuing a software solution for their business or looking to bring a mobile app/IoT idea to life with the talented developers at Envative for brainstorming and consultation. Marc sees first-hand what a difference the right technology can do for a business and does all he can to help make the process easy.