Common business challenges solved through custom software:
Disjointed systems that need to be integrated.
You need to better monitor productivity and get access to real-time data.
A manually intensive process that requires lots of human intervention.
A high percentage of calls are due to confusing interface of your customer service portal.
The software running your business is on an unscalable framework.
How does the free consultation work?
Initial discussion items often include:
How much will development cost?
Any suggestions for making my idea even better?
Can I integrate with existing software?
How long will it take to create?
What is involved in the development process?
How will you manage my project budget?
Have a project you'd like to discuss? Call us now at (585) 324-0473. If we're unavailable to answer your call, please leave a message to get a prompt reply.
THE BEST TEAM + THE BEST PROCESS = THE BEST RESULTS.
We understand the importance of collaboration, smart architecture, and have the foresight to always consider scalability. We've worked in almost every industry and with all types of organizations including start-ups, B2Bs, B2Cs and "not-for-profits." Whether you're looking to scale your business, integrate with systems you already use, automate troublesome tasks or increase ROI and reduce costs, nothing is too complex for our highly-skilled software engineers.
Our Experience
Voted top custom software development firm in the area, our team of experts in software application development combined with our consultative approach to ensuring client success has given us more than 22 years of staying power as top technical experts. In addition to web developers, our staff of mobile and IoT app developers, designers, systems integrators and quality assurance testers makes us the smart choice for companies seeking innovation and know-how. We are 100% USA based with offices in NY and PA, serving clients nationwide.
Our Reputation
Our reputation for implementing the right technical solutions required to ensure success has led to regular accolades and referrals from our clients. 80% of our clients come to us as a result of referrals from others we have done work for and 60% of our existing clients have worked with us for more than five years. (Several have been with us for more than 10!) These stats speak volumes and we are very proud to have earned the trust and respect of businesses in a very competitive landscape.
FREE CONSULTATION: 
Note that we are happy to sign a Non-disclosure Agreement (NDA) prior to Consultation.
Or meet with Craig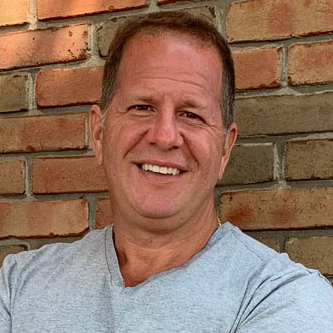 OUR PROCESS, PERFECTED
Our process is what sets us apart. Our team has spent decades refining our project lifecycle phases to the point where we're able to deliver the best solution—on time and within budget—every time. It's a sprint-based, agile development methodology that eliminates the software development risks that are so abundant in the industry. It's also a process that puts you in control of your project's success.
CONSULTATION
View Details
SPRINT-BASED
AGILE
DEVELOPMENT
SPRINT CYCLE
View Details
Phase 1
Consultation
View Details
Phase 2
SPRINT-BASED
AGILE
DEVELOPMENT
Sprint Cycle
View Details
Check out the details and you'll see all the benefits of our process, including:
Knowledge continuity
Architectural governance
Technical risk mitigation
Flexibility to adapt to change
LET'S GET STARTED
Every successful project starts with a well-defined set of feature requirements. Many clients come to us with a vision of what they want, but when it comes to specifics, they want to hear options. We are consultants, first and foremost. Our team of experts will discuss your ideas with you and provide you with technical recommendations, feature suggestions, and the best options available to get you to your goals.
To help you visualize and refine your feature requirements, our app design team will create for you a set of interactive prototypes that you can take to your key stakeholders, investors or internal user groups to get their input and feedback. This iterative process ensures buy-in from your constituents and allows us to deliver an accurate development budget and timeline based on the final, approved software design prototype. Let's face it, no one likes surprises when it comes to budget overages and poor user interface. This step ensures there won't be any.
« CONSULTATION
PLANNING »
Your PM will lead you through the process of setting sprint-review schedules, establishing communication flows and monitoring your budget throughout the project's lifecycle. If you need a phased-release approach due to budget constraints or time-to-market goals, we'll work with you to identify your Minimum Viable Product (MVP) and product roadmap logistics.
« PROTOTYPING
SPRINT CYCLE »
Based on the refined project roadmap, a cycle of development iteration planning begins; collaborative sprint review sessions commence; and project status reporting is delivered.
Features are composed of user stories, which we then break down further to create well-defined development tasks for coding by our expert software engineers. Our technicians will work on architecture and coding as well as work with your internal development staff (if needed) for system integrations or API coordination.
Envative testing is a core component of each sprint cycle. We release code to a staging environment for your review only after our internal QA has identified any software issues and verified that they've been resolved. Any identified bugs are tracked and addressed as part of the current sprint.
« DEVELOPMENT
EVALUATION »
Each feature set developed during a sprint cycle is released for your review and user acceptance testing. This keeps everyone engaged throughout development and ensures that there are no surprises at the end of the project. Any identified bugs are tracked and addressed as part of the next sprint.
You have signed off on your final user acceptance of the software and now it's time for us to release your application to the production environment and/or mobile app stores. Woohoo! Your new app is live and available for public or operational use. Together, we've completed a thorough testing phase, however, it is not uncommon for software "bugs" to arise once in production when real-life interactions are applied. Don't worry — you've entered our 30-day, post-launch warranty period during which we will quickly implement fixes at no charge.
« EVALUATION
MAINTENANCE »
This is your insurance policy, meaning, we are with you for the long haul. The stability and well-being of your application demands the attention of monthly support to ensure that user experience and operations run smoothly no matter what. Don't let factors beyond your control (such as software or operating system upgrades, third-party integration changes, browser updates, etc.) disrupt your business.
OUR STATS
Currently averaging 54 new projects per year
82% of our work is repeat business from clients
74% of new business is a result of referrals from our happy clients
Happy staff - 90% employee retention
We have developed 250 websites and portals
More than 50% of our product delivery is mobile apps and IoT
100 years of combined web software development experience
52 years of combined mobile app development experience
38 years of combined UI/UX design experience