Technology constantly evolves, and so do your business needs. In order to meet the competitive challenges in your industry and grow, you may need new back-end software to improve operational efficiencies or customer service, or an administrative web interface to control your mobile app. Other technologies can help you with IoT functionality to network devices and improve the customer experience. And increasingly, integrating various sources and systems to serve up data intelligence is key to growing your business. Custom web application development, and software development can help you bridge these gaps, and strengthen your business.
Our custom web application development services offer you:
Decades of custom web application and software development experience — Envative has 25+ years of experience building smartly architected web and mobile applications that are designed for scalability.
A consultative team of custom web development experts — We're approachable and easy to work with, and we listen at every step of your project before we offer our advice. From our initial discussions, prototyping your custom web project, developing and launching your new software, we work with you every step of the way. Our team makes sure your new web project will meet your technical requirements, and offer suggestions to exceed your expectations. Meet our talented team of web development experts.
Extensive web development expertise — Our team knows and builds high-quality code and can tackle any technical challenge the world, or the web, can throw at us. We have the analytical tools and know-how to make sure your web application meets your vision and offers a highly functional, intuitive interface for users. We prototype every web development project so you, and your stakeholders, can provide feedback, and eliminate surprises. From there our sprint-based agile development process continues as your web development project comes to life. If you'd like to discuss our custom web development services, contact us for a consultation.
Industry knowledge — At Envative, we've worked in many verticals and our web development team has extensive industry knowledge, ranging from healthcare and professional services to manufacturing and hospitality. Check out our portfolio to see a few of our web development case studies.
Proven success — Our long list of clients will tell you we've built a reputation for delivering product excellence, on time and on budget, based on our proven process. Hear what some of our customers have to say about their satisfaction with our custom web development solutions.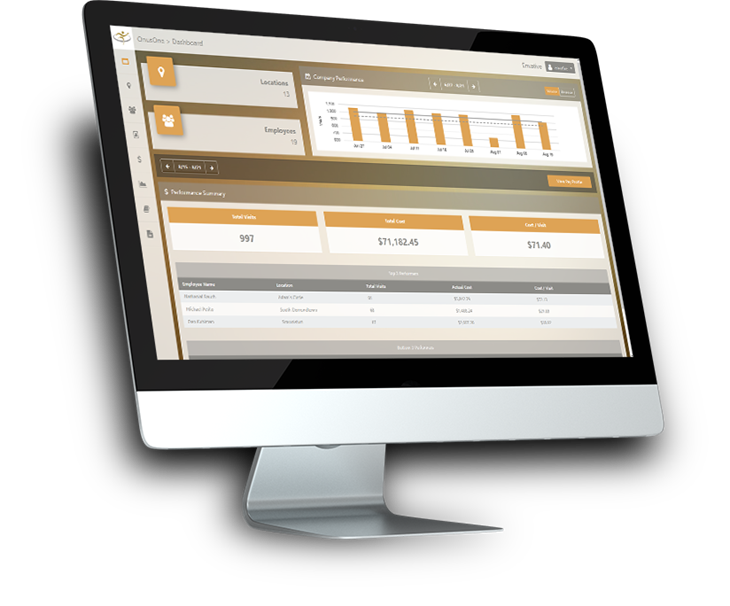 View Our Featured Custom Web Projects
When is the right time to start a custom web project?
From the simplest point of view the right time to start a custom web application development project is after you've identified the business challenge you need solved. Having said that we do offer a few more services that might help in identifying your preparedness for a custom web application development project:
We've worked with many companies as a reputable third-party software developer for an independent and unbiased review of their code that might not be working as they expect, or feel that its time for a fresh start. Using this as a first step is a great way to see what you already have that might be working great, what needs to be improved, and what needs replacing completely.
We believe there's no better way to make sure that features, functionality, workflows and user needs are all defined and documented up front, before any timeline, budget or a line of code is written. We start every project with a prototype, its part of our process, but we also offer them as standalone projects. This is a great way to get you on the path to project development, even if you find out you aren't ready right now.
FREE CONSULTATION: 
Or meet with Craig