Improve Productivity, Patient Safety, and Inventory Loss Challenges.
 
"Waste in healthcare—defined by The New England Healthcare Institute as 'healthcare spending that can be eliminated without reducing the quality of care' totals around $700 billion annually in the United States"
— 2009 Thomson Reuters report
Hospital executives are regularly evaluating methods to reduce costs, while improving the delivery of care. One of the most significant opportunities for accomplishing these goals is in the area of mobile asset management (think any hospital equipment that moves: IV pumps, telemetry units, wheelchairs, etc).
 
Ineffective asset management as a result of lost, unmaintained, or over and underutilized equipment has created an immediate challenge for efficiency in this regard, which has direct implications on cost savings. According to this report, hospitals are missing savings as much as 12 to 16% due to a lack of accurate information and the bandwidth of internal resources to efficiently manage and allocate important hospital equipment.  
 
Furthermore, ineffective asset management and its underlying effects on productivity, costs, patient safety, and employee satisfaction play a significant role in achieving the balance of reducing costs while improving care.
 
It is estimated that hospitals are spending $93 billion each year on medical equipment lifecycle costs (MELC) and hospital equipment represents one of the largest spikes in healthcare spending.  
 
Asset Tracking and Utilization Challenges
 
Implementing a technology solution is one important step to solving ineffective asset management.  In order for hospitals and biomedical engineering, nursing, and facility management teams to make collaborative and informed decisions across the medical equipment lifecycle - purchasing, repairing, and allocating; accurate information on the location and utilization of equipment is key. 
 
Here's where smart asset tracking comes in.Two core technologies stand behind smart asset tracking in hospitals: RFID and IoT. RFID is used directly for tracking, while IoT enables efficient data storing, processing and analysis. 
 
RFID + IoT = SMART tracking solutions
Radio frequency identification uses radio-frequency electromagnetic fields to identify the location of the hospital items carrying special tags with the help of the readers located in hospital corridors, rooms and nearby facilities.

In respect to smart asset tracking, the IoT part is responsible for storing, processing and analyzing the data gathered by RFID readers: the info about hospital items, how they are used and moved. To improve efficiency, hospitals and other healthcare facilities are turning to smart solutions to streamline and improve the accuracy of asset tracking. RFID tags and/or sensors are attached to or embedded into individual items and/or boxes and containers. Readers located throughout the facility track the whereabouts of the assets at all times, so hospital personnel equipped with mobile or web apps know where they need to go to get them.

The advantage of using IoT technology is that it not only can track the items but also gather and analyze data. Hospitals can issue weekly, monthly and on-demand reports that will accurately reflect how different departments use various items—information that can help hospital staff make decisions on improving efficiency. 
 
Top benefits of smart asset tracking in hospitals
Prevents loss and theft—When an item leaves a designated area without authorization, an IoT system generates an alert to inform hospital security.
Cuts down on wasted spending—With a better read on inventory levels, hospitals don't place unnecessary orders and can identify areas where products are being wasted or used inefficiently. They also have more information with which to forecast demand.
Improves staff morale and job satisfaction—Nurses and other hospital personnel spend less time looking for supplies and can devote more time to patients, thereby improving patient experience.
System-wide approach – create the technical infrastructure to track assets that move from one facility to another
Allocate funds for capital planning more effectively – using reports generated through asset utilization data captured through IoT (I.e. do we really need 5 new infusion pumps?)
Is there really that much asset Theft and Misuse?
The high costs to replace lost or stolen medical assets are substantial. Some estimate that the value for lost or stolen assets can exceed $4,000 per bed per year, rising to $8,000 when adding in replacement costs. A similar study by VHA, Inc. estimated that theft alone costs hospitals across the U.S. upwards of $52 million per year.[1]

Patients and their hospital visitors are common perpetrators of equipment theft. A hospital in Bremerton, WA, reported that a patient treated in the ER stole $850 worth of equipment, including a digital thermometer, blood pressure cuffs, and a bed alarm pad. Another patient stole a heart monitor worth $1,000. Not surprisingly, staff also contribute to theft. Just recently in the greater Chicago area, a physician was charged with stealing more than $200,000 worth of equipment from Northshore hospitals.[9]

What about Asset Utilization?
Asset utilization is the percentage of the time a piece of hospital equipment is in use. If a hospital has a high utilization rate, the hospital is delivering care and generating revenue from that piece of equipment. However, if there is a low utilization rate, that means that the hospital has invested in excess capital that is sitting unused.
In other words, the asset utilization rate is important because if a hospital's medical equipment is being used frequently, the hospital is generating money from that equipment. However, a low utilization rate for medical equipment leads to a drop in revenue.

A recent study found that the average utilization for mobile assets in hospitals is only about 42%. In fact, hospitals on average have about 25% more devices than can be used at any one time!  It is not uncommon to find equipment that has been sitting idle for days, weeks, or even months. This combined with the fact that hospital staff often feel that they cannot find the equipment they need is a major challenge and inefficiency in healthcare.

A 2019 report offers a glimpse into just how important smart equipment-tracking is. The article states that the global market for hospital asset management "is rising rapidly primarily due to the installation rate of asset tags in all the applications." That market is projected to reach a potential $15 billion by 2026.  
 
In the near term, IoT-enabled track and trace applications will assist medical supply chain management -- especially, with the most critical supplies, including PPE and ventilators, said Nate Beyor, managing director and partner of healthcare at Boston Consulting Group.

One can see that now, more than ever, with healthcare costs rising exponentially, and demand for PPE sky-rocketing, smart asset tracking makes a lot of sense.
 
For guidance on putting a technical plan in place for smart asset tracking, contact us.
Sources:
[1] US Census Bureau
[2]
Study: 'Assessing the Financial Impacts of RFID Technology…'
[3],[7] GE Healthcare
[4], [5] Becker's Hospital CFO Report
[6] Nursing Times
[8] Financial Planning24
[9] HITLeaders
Tagged as: IoT, healthcare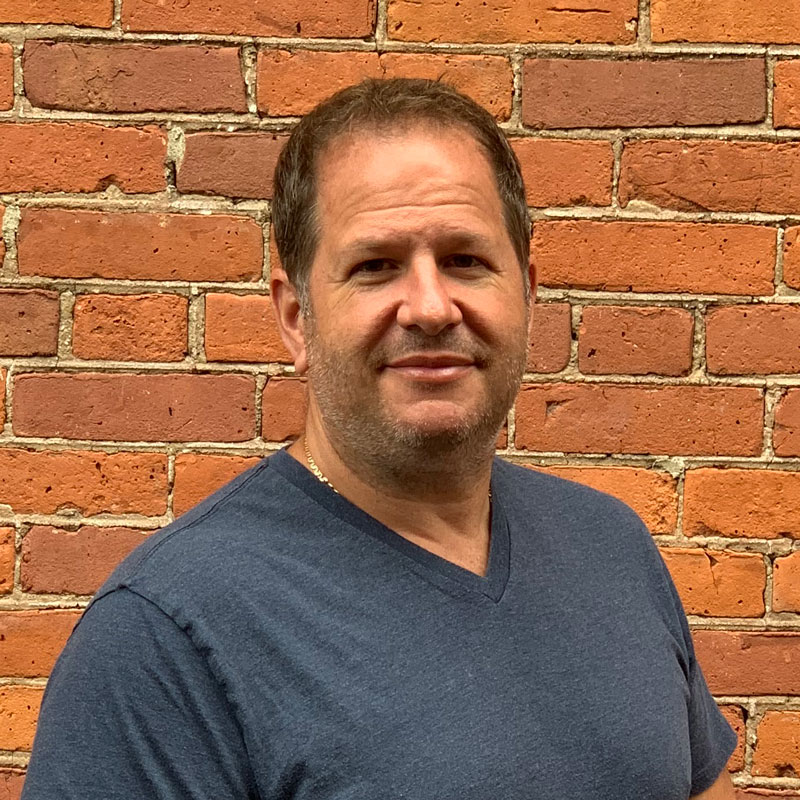 About the Author:
Craig Lamb is a co-founder and serves as Chief Information Officer at Envative, a software development company offering custom end-to-end solutions in web, mobile and IoT. With over 25 years of experience in Information Technology leadership, he is a researcher and promoter of new technologies that are leveraged in Envative's custom development efforts. Craig's expertise and keen insights have made him a respected leader and an engaging speaker within the tech industry. His greatest source of professional achievement, however, is on the consultative and technologically advanced business culture that he (along with his business partner, Dave Mastrella) has built and cultivated for more than two decades.